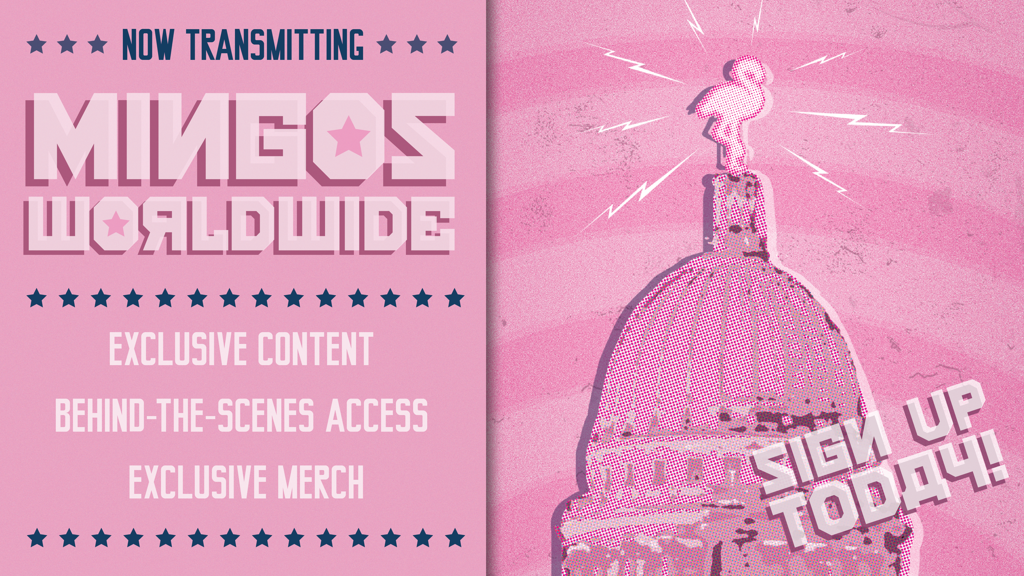 FANS, men and women of the soccer world, for years we've been in a conflict – at odds with powers who do not wish to keep fun in the sport. It has been a struggle, a never-ending fight, to keep soccer fun and inclusive. We say to you, and you will understand that it is a privilege to fight! We are warriors.
It does not matter if you do not live in Madison. It does not matter if you support another team. What matters is that we are band together in our fearless fight to keep the sport authentically flamboyant. We ask you: rise and be worthy of this historical hour. We must never cede the sport's flamboyance; it is together that we prevail!
We say soccer fans of the world, unite! Unite under the banner of the #FullMingo. Let's make Forward Madison "The World's Second Favorite Team" and declare once and for all, soccer is meant to be fun!
Long live the glorious Flamingo. May its flamboyance and inclusivity guide us Forward, Forward to victory!