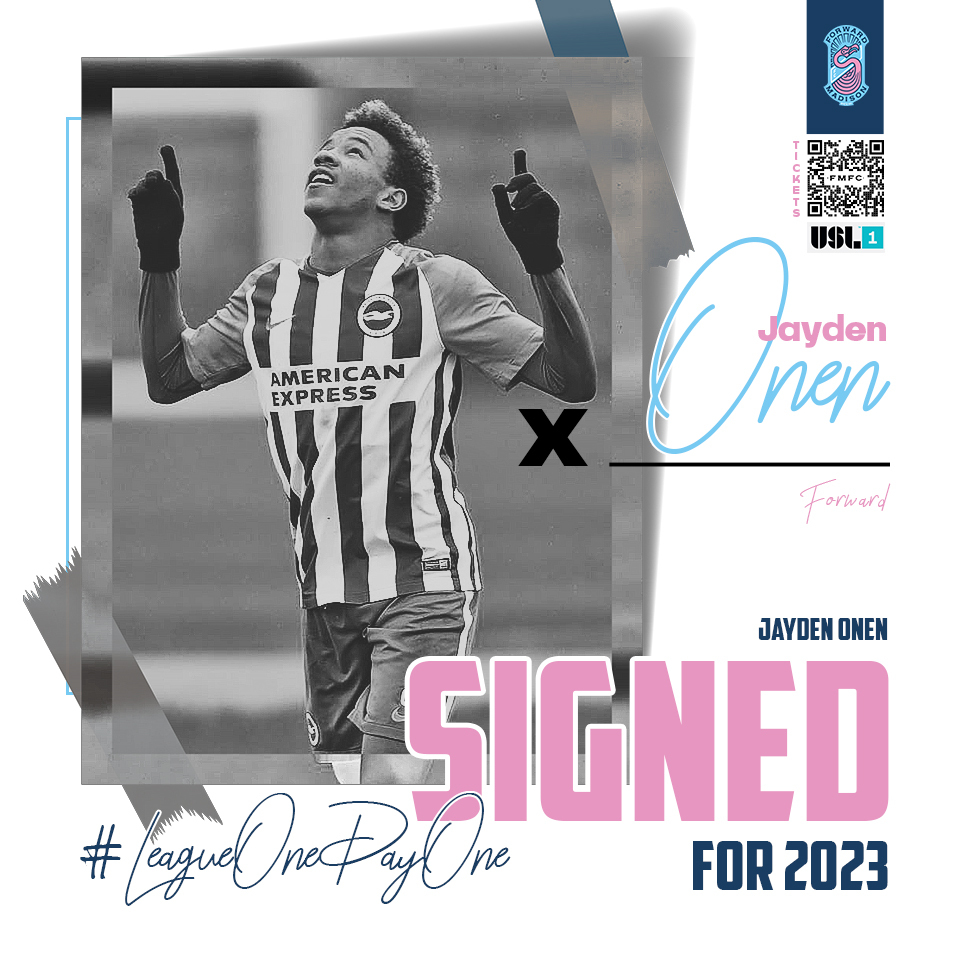 Forward Madison FC has signed 21-year-old attacking midfielder Jayden Onen, pending league and federation approval. The Edmonton, England native was most recently with Sheffield Wednesday of Football League One in England.
Head Coach Matt Glaeser's most excited about Onen's versatility, "He's a versatile, attacking player that can play different positions. We feel like he'll help us create chances and play effectively on both sides of the ball."
Onen began his youth career playing at the Arsenal Academy in 2017, before linking up with the Crystal Palace academy later in the year. By the end of 2017, the midfielder joined the Brighton & Hove Albion academy. There, Onen made one EFL Trophy appearance for Albion's U21 team. In December of 2018, Onen transferred from Brighton & Hove Albion to Brentford's B Team. The midfielder made 46 appearances with Brentford's B Team before signing with Reading FC in 2020. At Reading, Onen helped their Premier League 2 side to an with-placed finish, missing out on a playoff spot by three points. Onen scored eight goals and tallied three assists in 2020, averaging a goal contribution in every 1.8 matches.
After making 20 appearances with Reading FC's youth team, Onen transferred to the Sheffield Wednesday squad for the 2021 season. Since Onen is of Ugandan descent, the midfielder was called up to the Uganda squad for two 2021 Africa Cup of Nations qualifiers at the international stage.
"I'm really looking forward to the change of culture/environment and I'm excited to play in front of the fans," Onen said. "I'm ready to bring some silverware home at the end of the season."