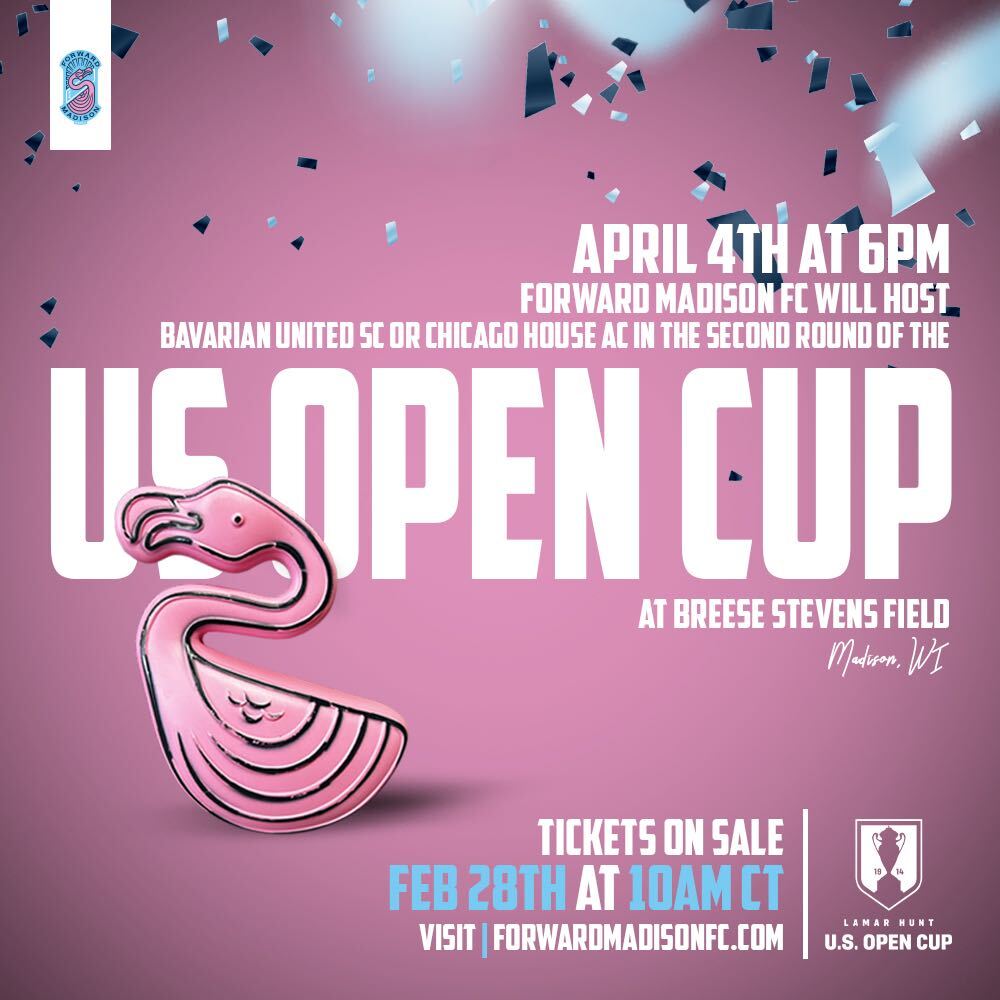 MADISON, WI: Forward Madison FC will host a U.S. Open Cup match at historic Breese Stevens Field in 2023. The Flamingos will play the winner of Chicago House AC or Bavarian United SC on Tuesday, April 4th at 6pm CT.
Tickets for the U.S. Open Cup and FMFC Home Opener will go on sale on Tuesday, February 28th at 10am CT. A special 24 hour offer will also be available for fans to have access to purchase single game tickets for the Home Opener on April 15th, while receiving complimentary tickets to the Open Cup match. Tickets start at $19 for the Home Opener. Season ticket holders will have this 2nd round matchup included in their 2023 packages. Tickets will be available at forwardmadisonfc.com.
"The Open Cup is something we look forward to every year as a club," General Manager Zane Heinselman said. "Our fans embrace this competition and make Breese into a fun atmosphere for our squad to play in."
Chicago House AC and Bavarian United SC will face off Wednesday, March 22nd with the winner headed to Breese for a Round 2 matchup. Chicago House plays in the Midwest Premier League and Bavarian United SC now plays in USL League 2. Chicago House was founded in 2020 by former Forward Madison Managing Director Peter Wilt.
Last season, Forward Madison defeated Cleveland SC 3-0 in the 2nd round before eventually falling to MLS-side Minnesota United 2-0 at Breese Stevens Field in the 3rd round.