By: Phil Hands, Wisconsin State Journal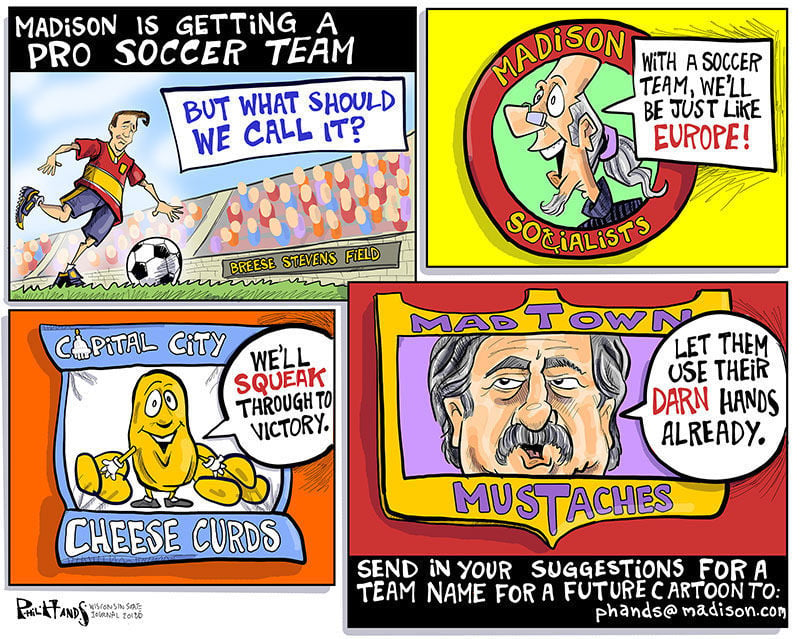 Madison is getting a pro soccer team, which will play at Breese Stevens Field on Madison's near East Side. Now it needs at name and mascot.
If you have fun or clever idea for a soccer team name, send it my way at phands@madison.com.