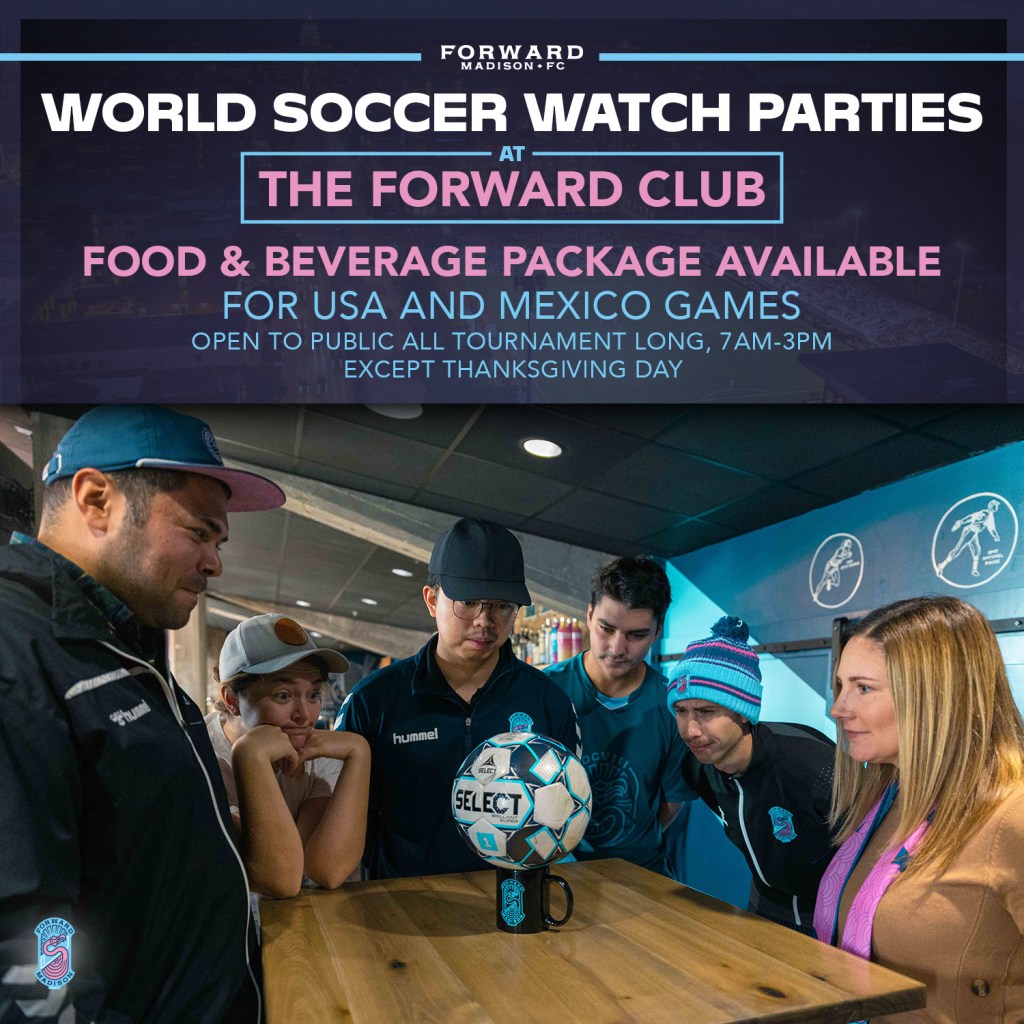 Forward Madison is thrilled to have the Forward Club open every single day (expect Thanksgiving) for the big World Soccer tournament being held in November and December. Entry into the Forward Club is FREE for all every day from 7am-3pm. Space in the Forward Club is available on a first-come-first-serve basis. Guest wi-fi is available in the Forward Club for all matches!
The Forward Club bar will be open for every match and sandwiches, pizza, and bar snacks will be available for purchase. The FMFC coaching staff and some surprise players will make appearances during the tournament, especially on USA or Mexico match days.
We know that space will go fast for USA and Mexico matches, so we have a Food and Drink Reservation Upgrade package for those match days. The package includes 2 Sal's pizzas, a six-pack of beer, and a table reservation for 4 people at $25/person ($100 total). Please see below for individual links to purchase the package for select matches.