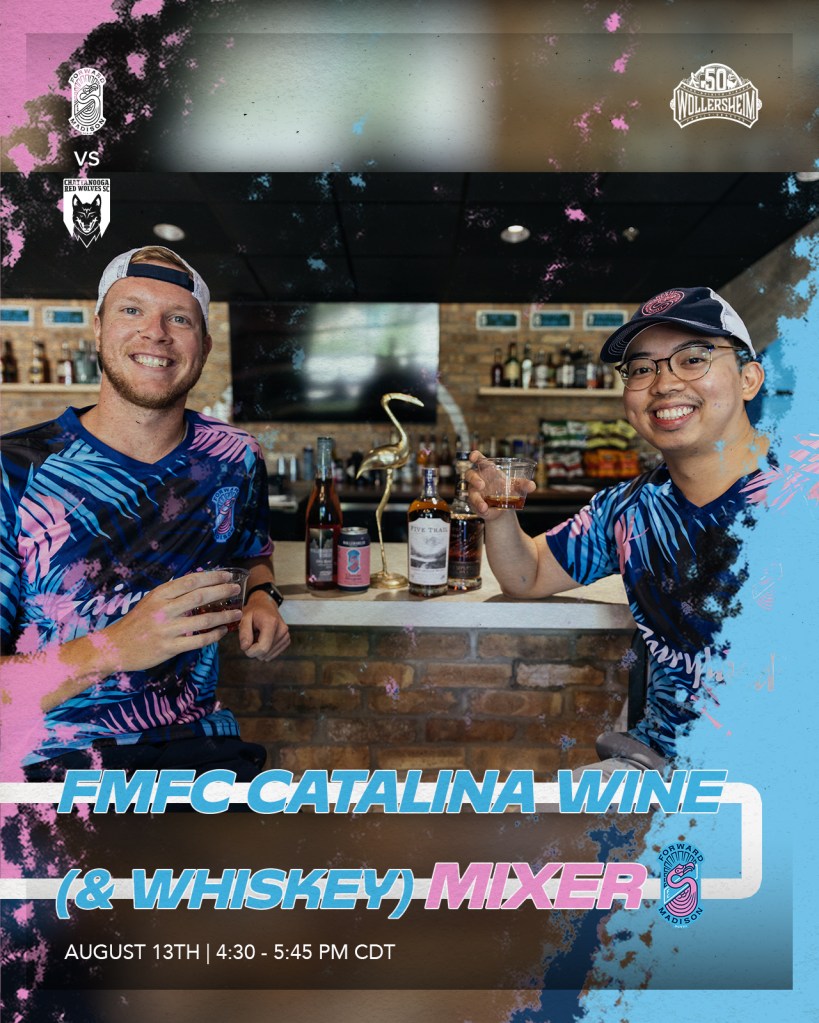 Join Forward Madison for a wine and whiskey tasting event in the Forward Club prior to Saturday, August 13th's big USL League One matchup against Chattanooga at Breese Stevens Field. This Mixer is a great way to meet and get to know fellow Forward Madison fans in the brand-new Forward Club at Breese.
This $29 ticket package to the Mixer gets you:
(1) Match Ticket
(4) Whiskey or Wine samples of your choosing (see complete list of offerings below)
(1) Wollersheim Chateau Mingeau can of wine
Available Offerings:
Five Trail Whiskey
Wollersheim Whiskey
Templeton Whiskey
Tullamore Dew Whiskey
Bulleit Burbon Whiskey
Wollersheim Prairie Fume
Wollersheim Blushing Rose
Wollersheim Chardonnay
Wollersheim Pinot Noir
Wollersheim White Riesling
This event will run from 4:30pm-5:45pm. Fans who purchase this ticket package will receive early admittance into Breese Stevens Field before gates open to the public at 6pm. Purchase your Mixer ticket pack by using code "MIXER" here.