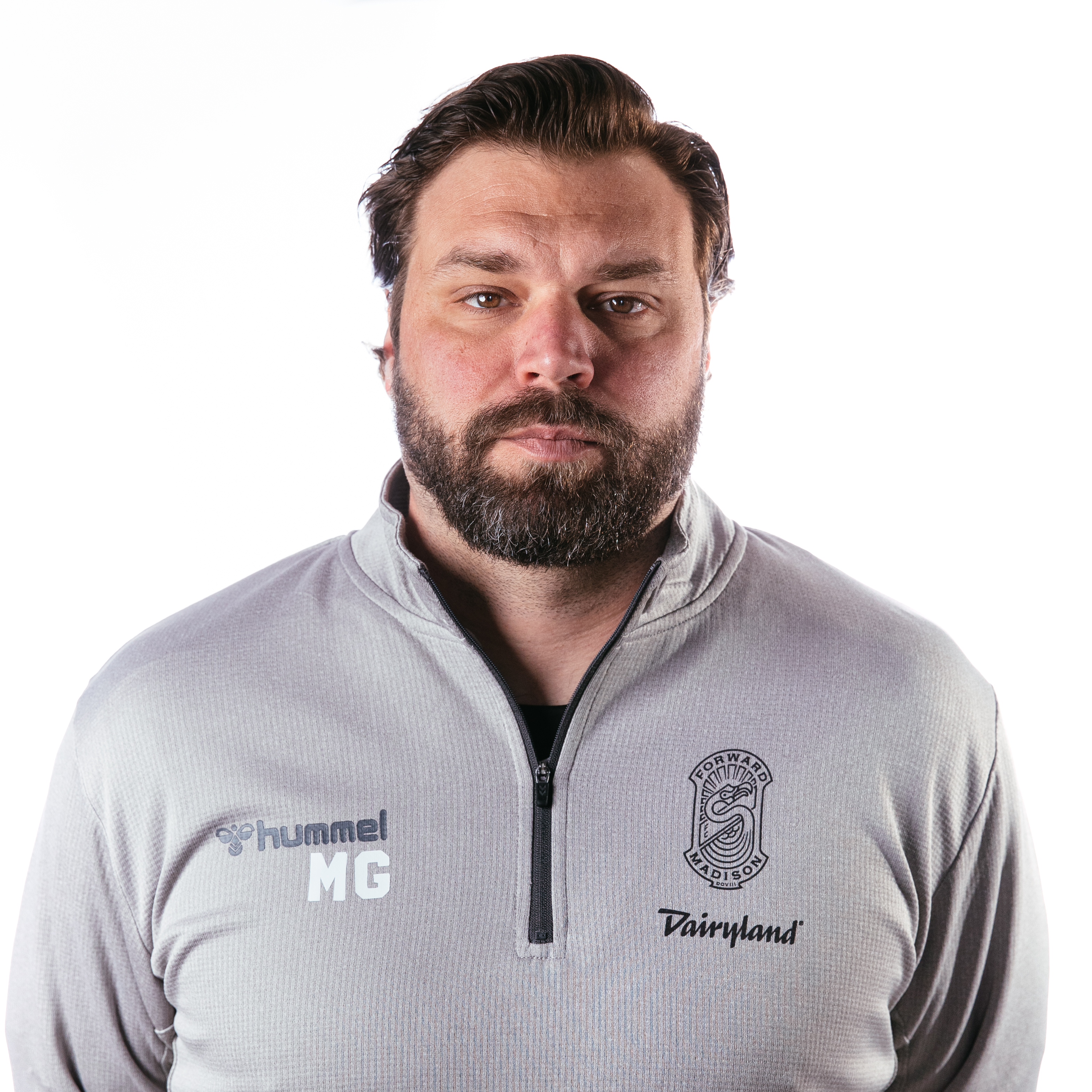 MATT GLAESER
HEAD COACH AND TECHNICAL DIRECTOR
Matt Glaeser joined Forward Madison FC as the team's Head Coach and Technical Director. Prior to coaching, Glaeser played goalkeeper at University of Hartford where he was named the America East Conference Goalkeeper of the Year, as well as the NSCAA Northeast Region Goalkeeper of the Year. After graduating, Glaeser played for a Finnish club before heading back to the States and playing for FC Tampa Bay, Fort Lauderdale Strikers, and Wilmington Hammerheads. During his 2017 campaign as part of the technical staff with Real Monarchs, Glaeser helped lift the 2017 USL Regular Season Shield. In 2019, he helped lead Real MonarchsMonarchs to their first ever USL Championship title. Glaeser has many years of experience as assistant coach, goalkeeper coach, and now the head coach for the Flamingos.
NEIL HLAVATY
ASSISTANT COACH
Neil Hlavaty joined Forward Madison for its inaugural season in 2019 after finishing a long playing career that saw him represent a number of clubs both domestically and abroad. Hlavaty grew up in Lombard, Ill., where he quickly emerged as a soccer standout. During that time, he went abroad to the Czech Republic, playing for a time with Sparta Prague's U-19 team.
After finishing his collegiate career at Boston University in 2007, Hlavatly embarked on a journey that saw him play for Östers IF (Sweden), Jagiellonia Białystok (Poland), Minnesota Stars FC (now Minnesota United FC), FC Edmonton, Carolina RailHawks, Fort Lauderdale Strikers and finally the Richmond Kickers before retiring in 2018.
Hlavaty marked a milestone moment on June 7, 2019, when he assumed head coach responsibilities for the first time for a game against Orlando City B, filling in for the suspended Daryl Shore. Hlavaty currently holds a USSF B License.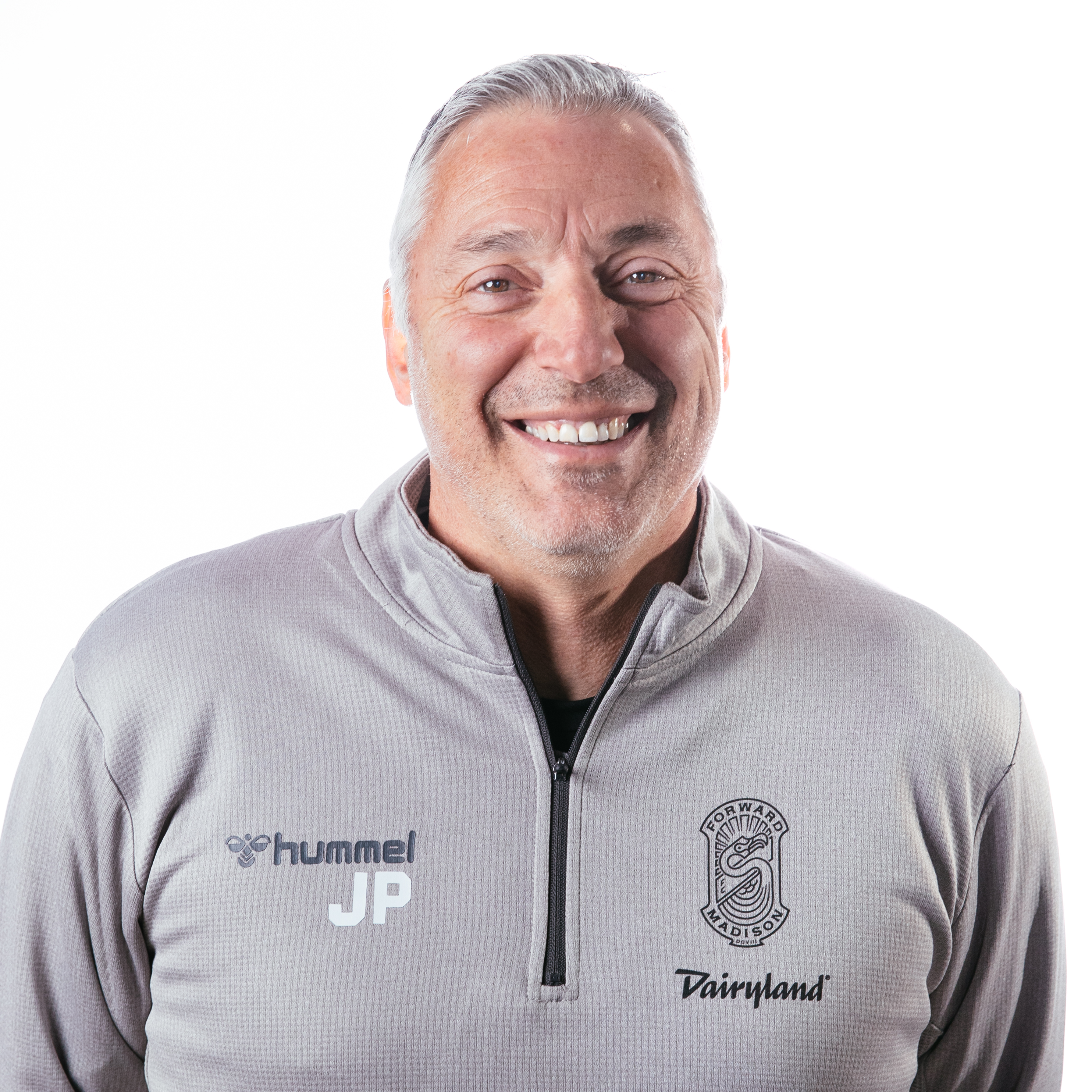 JOHN PASCARELLA
ASSISTANT COACH
John Pascarella is one of Forward Madison FC's assistant coaches for the 2022 season. Prior to joining FMFC, Pascarella spent time as a player, head coach, goalkeeping coach, and assistant coach for various teams. He played at Penn State before playing abroad for Peru. After returning to the States, Pascarella played for Richmond Kickers, Standard Falcons, and Los Angeles Galaxy. During his professional coaching career, Pascarella led Kansas City Wizards (now Sporting KC) to a 2013 MLS Cup Championship. More recently he played a crucial role as head coach for Des Moines Menace where he took the team to the Conference Finals in 2017.
---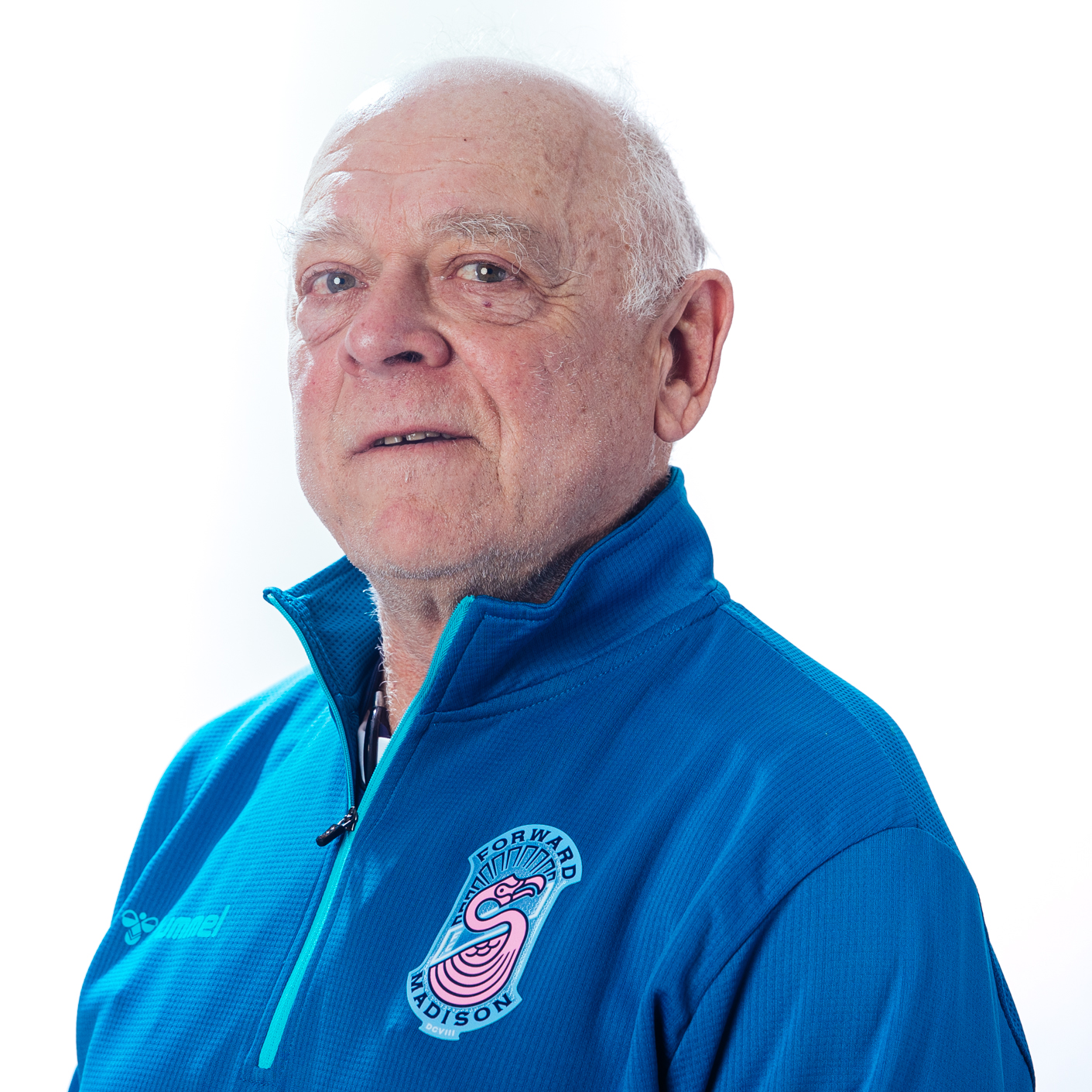 JIM LAUNDER
ASSISTANT COACH
Jim Launder joins the Forward Madison FC technical staff as part of a storied career in the Madison soccer community. Jim was the coach of the University of Wisconsin men's soccer team from 1982 until 1996. His Badgers won the national championship in 1995, the only title for the men's team in UW history. Launder splits his time now with FMFC as well as the Wisconsin Youth Soccer Association.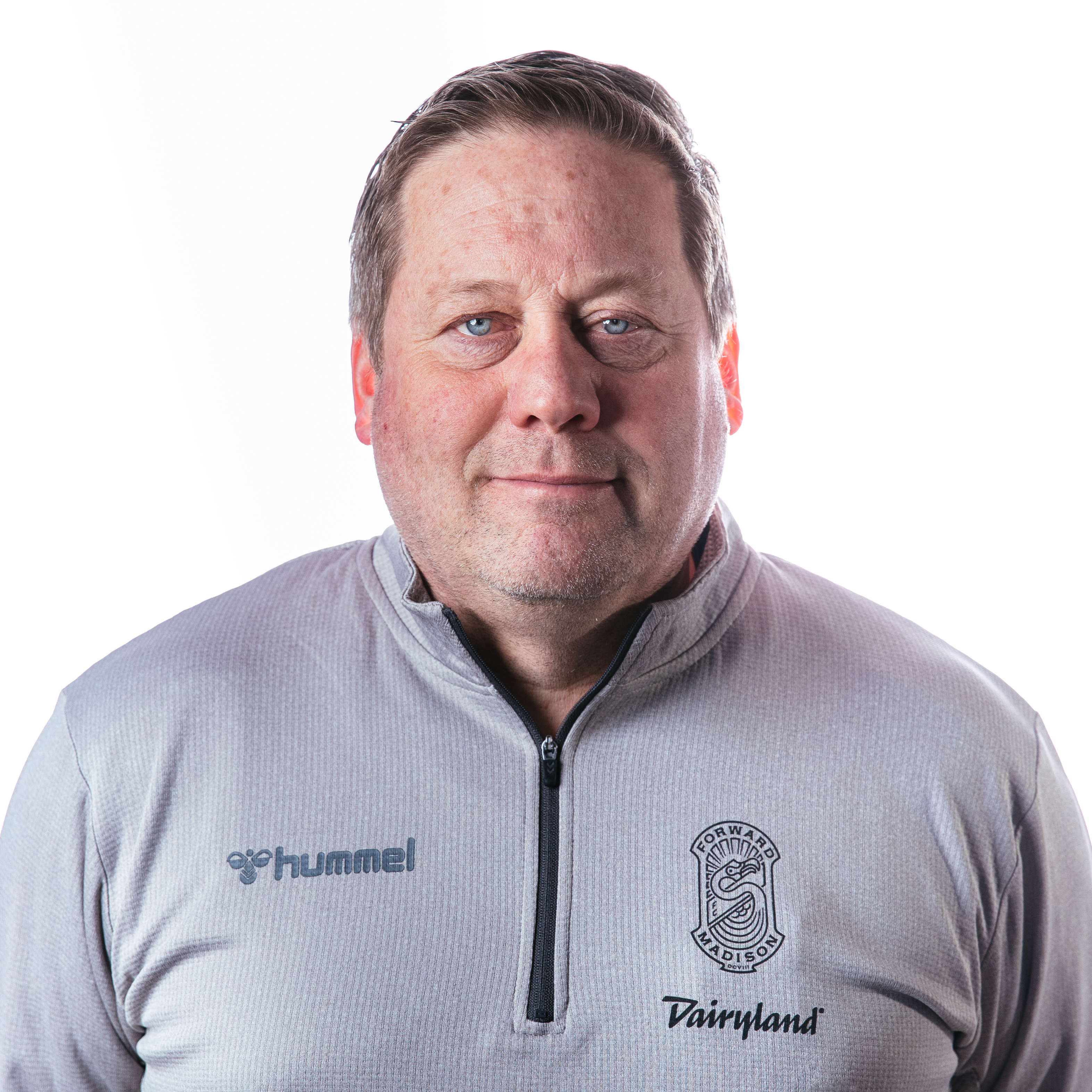 KEITH TIEMEYER
DIRECTOR OF SOCCER OPERATIONS AND DEVELOPMENT
Keith Tiemeyer is the club's Director of Soccer Operations and Development. From 2009 until recently, Tiemeyer worked with the University of Wisconsin-Madison men's soccer team. During his time with UW-Madison, Tiemeyer took the team to two NCAA tournaments and a Sweet 16 appearance in 2017. In 2017 he also helped lead the Badgers to a Big Ten Tournament Championship. In 2018, he was honored as one of the top assistant coaches in the nation, which he had previously been awarded in 2013. Additionally, two of the players that Tiemeyer helped develop went on to be drafted in the top 10 of the 2018 MLS SuperDraft, and overall he saw 12 Badger players continue on playing professionally during his time at the university.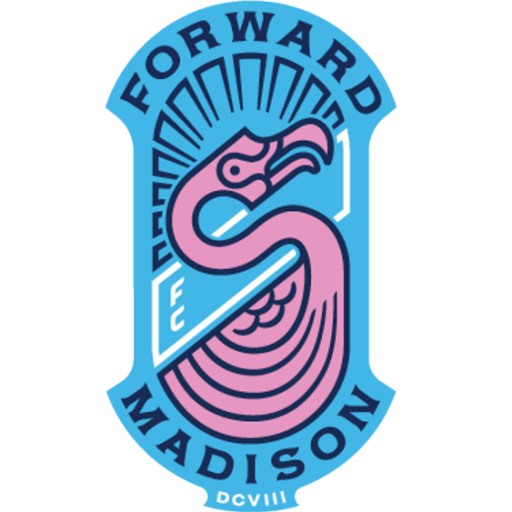 Aaron hohlbein
Director of forward futures
---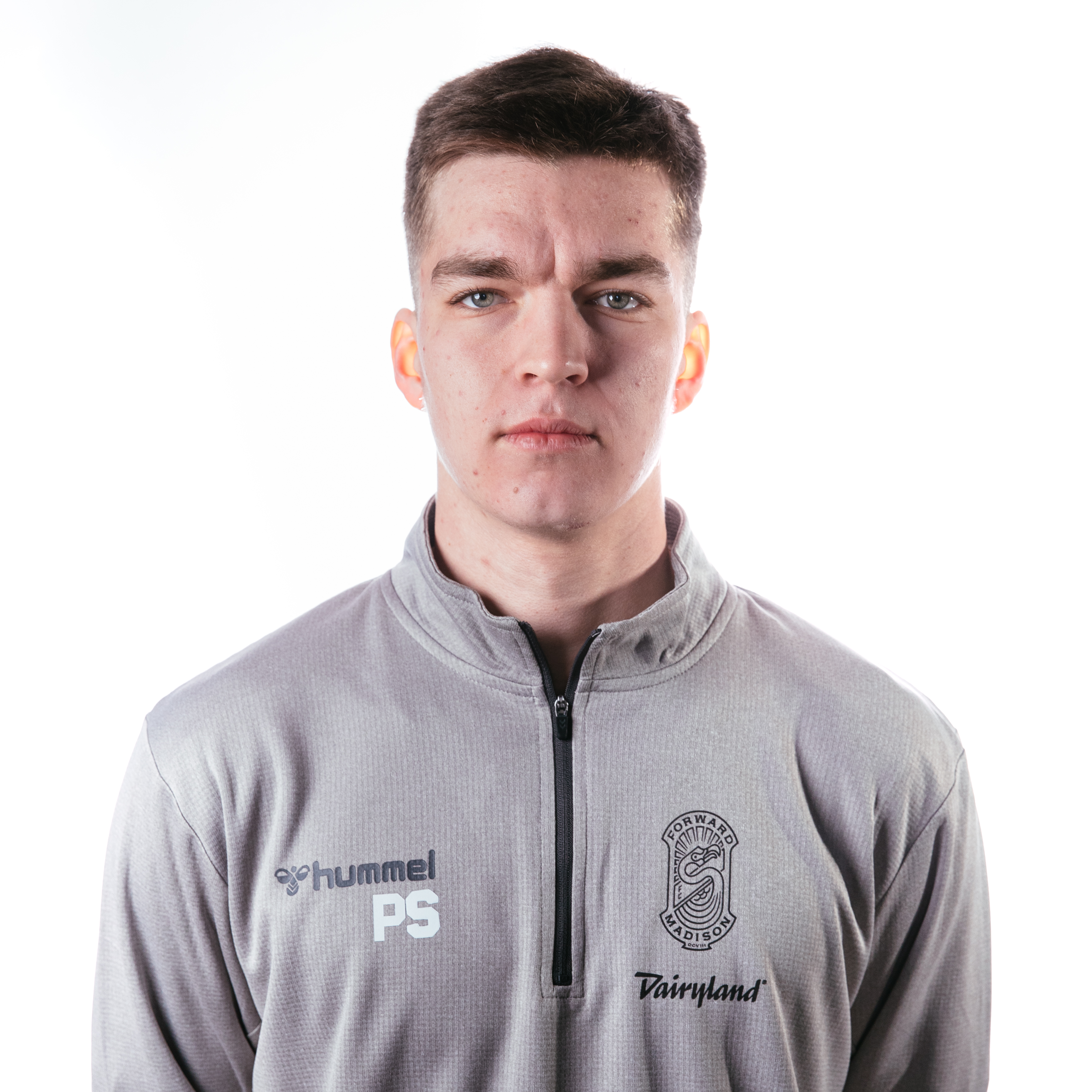 Paul scheland
Assistant director of soccer operations
Paul Scheland joined the Forward Madison FC Technical Staff as the Assistant Director of Soccer Operations ahead of the 2023 season. Scheland spent the 2022 season as a Team and Camp Operations intern while finishing his degree at the University of Wisconsin – Madison. Beyond his role at the club, Scheland is pursuing a career in coaching. He currently coaches for a local youth club in Waunakee, WI. 
At Forward Madison, Scheland works directly with the coaching staff and first team serving as the kit man. In addition to his responsibilities with the first team, Scheland is the Assistant Coach for Forward Futures and helps plan and execute the Forward Madison camps.
---
---