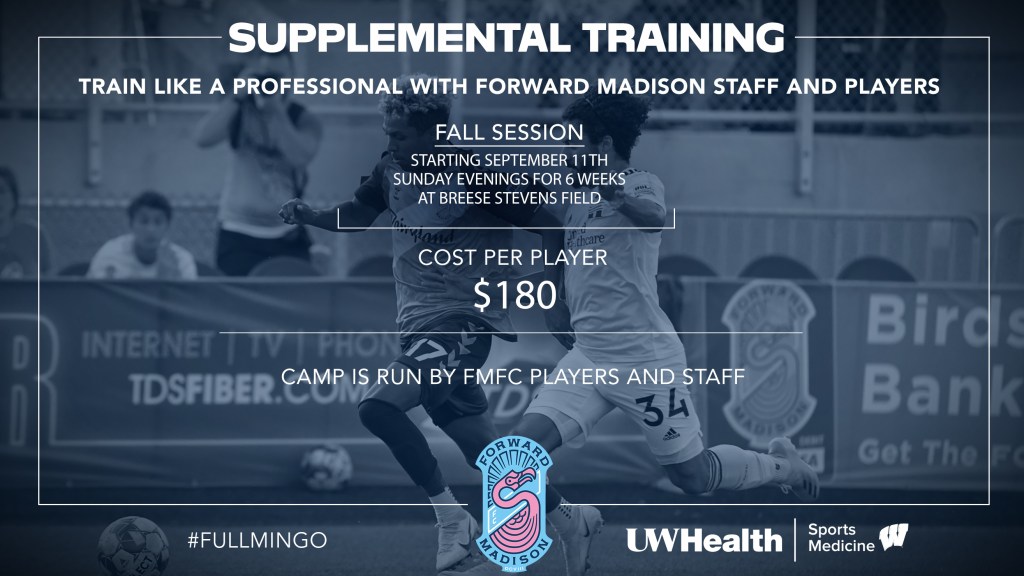 Are you looking for a soccer camp this Fall to improve your child's skills?

Forward Madison's Fall Supplemental Training Camps are here to help! If you're not playing high school ball and/or you have extra free time on Sunday nights then this is the camp for you.

Our Fall Supplemental Training Camps were designed for intermediate and advanced soccer players in the Madison area. The camp will feature 6 sessions throughout the Fall that take place at Breese Stevens Field from 5:30-7:00 pm. Forward Madison FC staff and players will be assisting with the training at the camps.

If you're interested in these camp sessions, it'll cost $180 to attend all 6 sessions.

The dates of the camps are: 9/11, 9/25, 10/2, 10/9, 10/16, 10/30. Let's keep growing Wisconsin Youth Soccer together!
FORWARD MADISON FC YOUTH CAMPS PRESENTED BY: