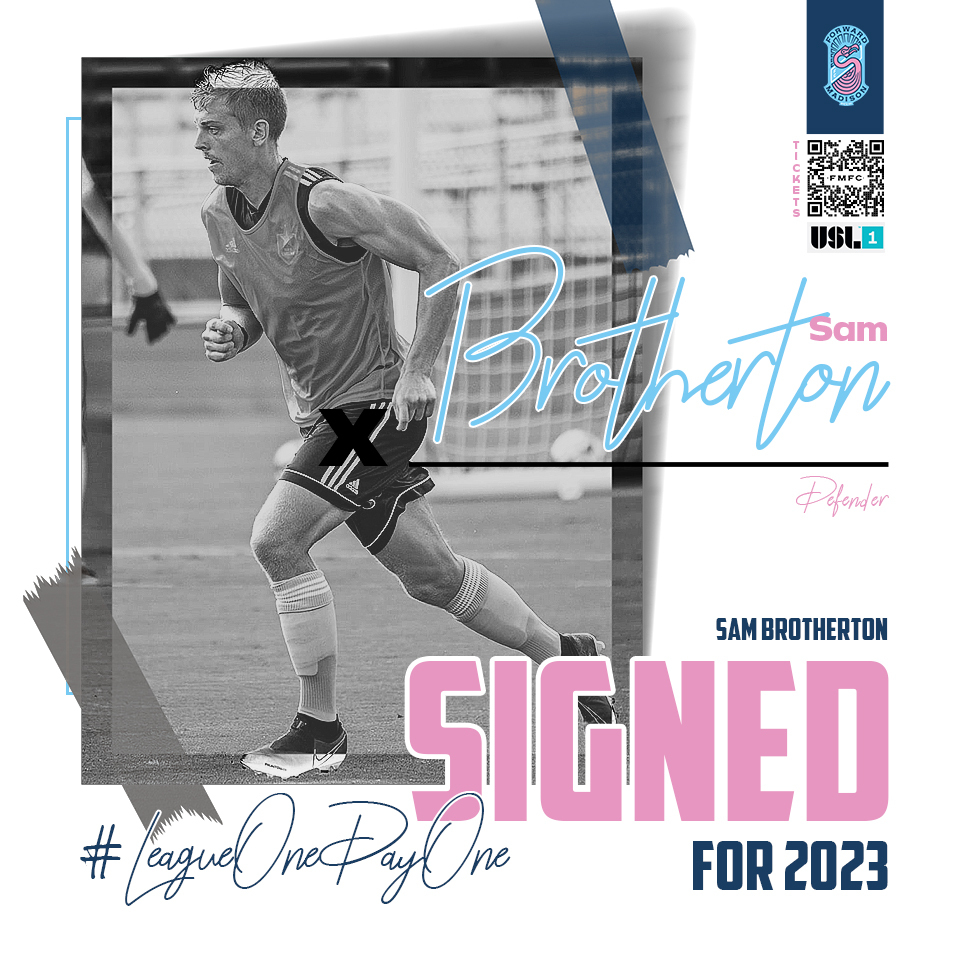 Forward Madison FC has signed Sam Brotherton, a 26-year-old defender from Auckland, New Zealand, pending league and federation approval. Brotherton joins the Flamingos following an impressive campaign with Auckland City FC last year.
Head Coach Matt Glaeser is excited to have Brotherton on the squad. He believes the defender will, "bring a lot of experience and quality to the backline." Brotherton's also got a "big presence, he's good on the ball, and he'll definitely be a big vocal leader for us" Glaeser said.
After growing up in New Zealand, Brotherton's soccer career kicked off when he joined the University of Wisconsin-Madison Men's Soccer program in 2015. In two seasons with the Badgers, Brotherton appeared in 33 games and contributed 3 goals. Following his collegiate seasons at UW, Brotherton joined Des Moines Menace for a brief stint, before signing with English Premier League squad Sunderland in 2017.
Brotherton was with Sunderland for three years until he eventually came back to the United States to play with USL Championship squad North Carolina FC. In his first season with NCFC, Brotherton accumulated 3 goals in 31 appearances. After leaving NCFC, the defender then chose to return to his home country to play for Auckland City FC in the New Zealand Football Championship. There, Brotherton spent two seasons, where he helped his squad reach the playoffs in his second season. In 28 regular season games throughout 2022, the defender contributed four goals.
On the international stage, Brotherton has represented New Zealand multiple times. In the 2015 FIFA U20 World Cup, Brotherton scored his first international goal for New Zealand en route to a 5-1 victory over Myanmar. The defender's first senior international contest also came in 2015 when he was called up to face South Korea. "I am excited for the opportunity to represent the Madison community again and experience playing in the environment created at Breese Stevens Field," Brotherton said.