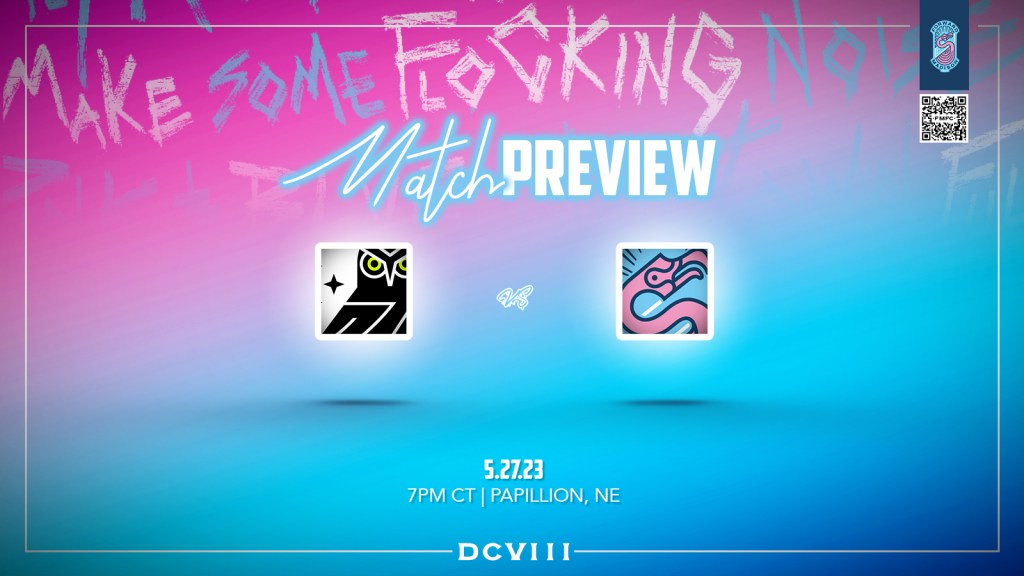 Saturday, May 27th, 2023; 7:00 p.m. CT
Location: Werner Park, Papillon, NE
Follow @ForwardMSNFC on Twitter for live match updates
After 9 long days of anticipation, Forward Madison will finally hit the road and return to the pitch again. After a tough 2-0 loss to Northern Colorado Hailstorm FC, Forward is hungry for a win on the road against the rival Owls. The match will kick off on Saturday night at 7pm CT on ESPN+.
Forward Madison enters Saturday's match in 8th place, with Union Omaha trailing close behind in 9th. Union Omaha faces a busy week, as they play on Wednesday against Greenville Triumph SC before facing FMFC. While Forward Madison comes off their first loss of the season, they'll be looking to gain three points and move up the standings.
Coaches and USL League One 2023 Records:
Forward Madison FC (2-1-4)
Head Coach: Matt Glaeser
Union Omaha (2-1-4)
Head Coach: Dominic Casciato
Key Players to Watch:
Forward Madison
Bernd Schipmann: Standing as the 4th ranked goalkeeper by number of saves and the 1st ranked goalkeeper by number of clean sheets out of 16 in USL League One, Schipmann has definitely proven himself to be a key to the Flamingos' defense. With his fair share of Man of the Match recognitions, along with USL Team of the Week honors, there's no doubt that Schipmann will be an essential player for the Flamingos on Saturday.
Sam Brotherton: With a red card preventing Timmy Mehl from playing in the match this Saturday, we could expect to see Brotherton possibly stepping up in his place. With 135 minutes on the season, Brotherton has only allowed 1 goal while playing as part of the Flamingo's defense. Look for Brotherton to anchor the FMFC defense along with Forward Madison captain, Mitch Osmond.
Eric Connerty: Coming in as a sub in Forward Madison's previous match against Northern Colorado Hailstorm FC, Conerty brought an abundance of energy. His hard work at the end of the match positively affected the tempo and urgency of Forward's play. We can expect to see Conerty do the same on Saturday while creating some goal scoring opportunities as well.
Key Match Up:
Christian Chaney, Forward Madison's leading goal scorer, will go head-to-head against Union Omaha's top goal scorer, Noe Meza. Both clubs will be looking to get their prized strikers on the scoresheet on Saturday. Chaney's strength and strong back-to-goal play will be very prevalent in the match with not only scoring, but creating goal scoring opportunities as well.
Keys to the Match:
Compact Defense: With Forward Madison going into the match in 8th place, and Union Omaha going in at 9th place, this match is important for standings. Having a compact defense to limit goal scoring opportunities will be very important throughout the match. With Union Omaha giving up 8 goals on the season so far, Forward has only given up 4 so it'll be key to stay compact and capitalize when the opposing team doesn't.
Putting Away Chances: While Forward Madison has been creating many goal scoring opportunities this season, it is crucial that the 'Mingos are the first to capitalize against Omaha. The team that is first to add a goal to the scoresheet is highly likely to have more goals follow.
Previous and Next Match:
The Flamingos come into this match after falling 2-0 to Northern Colorado Hailstorm on May 18th. Next up, Forward Madison will return home to play Central Valley Fuego FC on Saturday, June 3rd at 7pm CT.