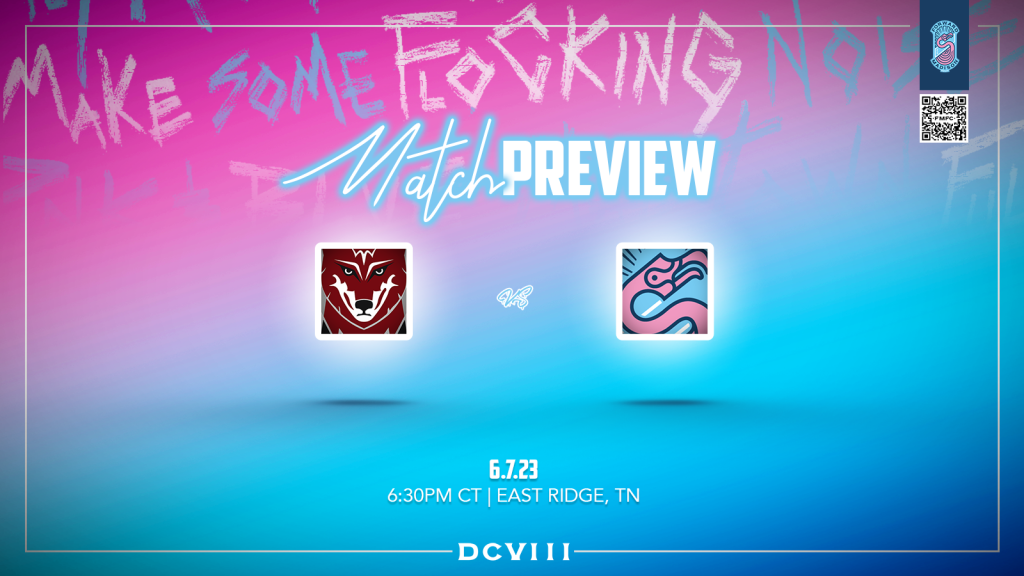 Wednesday, June 7th, 2023; 6:30p.m. CT
Location: CHI Memorial Stadium, East Ridge, Tennessee
Follow @ForwardMSNFC on Twitter for live match updates
After a very quick turnaround, Forward Madison will hit the pitch again to face Chattanooga Red Wolves SC on Wednesday, June 7th. After an unfortunate 2-1 loss to Central Valley Fuego FC on Saturday, Forward Madison is on the hunt for a win on the road this week. The match will kick off on Wednesday night at 6:30 pm CT on ESPN+.
Forward enters Saturday's match remaining in 7th place, with Chattanooga sitting in 12th. Three points on the road would work Forward Madison up the USL League One table as we near the summer stretch of the season.
Coaches and USL League One 2023 Records:
Forward Madison FC (3-2-4)
Head Coach: Matt Glaeser
Chattanooga Red Wolves SC (2-6-2)
Head Coach: Ziggy Korytoski
Key Players to Watch:
Forward Madison
Christian Chaney: After scoring Forward Madison's only goal on Saturday, along with scoring in the match previous to that one, Chaney is looking to continue his goal scoring streak. With his strength and eye for goal up top, we can expect to see Chaney create some great goal scoring opportunities on Wednesday.
Jake Crull: Crull has been an essential piece to the Flamingos' defense this season. With his strong 1v1 defending skills, he has been able to help lock down the fort in the defensive third of the field. Crull's skills don't just show on the defensive side of the ball, he creates opportunities to go forward with his strong build out play out of the back as well.
Eric Conerty: After coming off the bench during Saturday's game, Conerty brought a youthful energy and spark into the game. Adding a sense of urgency and intensity into the game, Conerty helped positively change the tempo of the game. We can hope to see more of Conerty and his positive work ethic on Wednesday.
Key Match Up:
Isidro Martinez vs. Moe Espinoza
Espinoza is a key playmaker for Chattanooga Red Wolves SC who will go head-to-head with Forward Madison's Martinez in the midfield. With Martinez playing a big role in the Flamingos' midfield, he will look to create opportunities for FMFC. While Espinoza may be the Red Wolves' leading player for number of assists, Martinez plays more of a distributing role finding the Flamingos' wingers to create more opportunities.
Keys to the Match:
Capitalizing on Set Pieces: With both teams coming off a loss, the Red Wolves and Flamingos will need to take advantage of every opportunity they get. That being said, set piece opportunities will be crucial in the match. The height of FMFC's Christian Chaney, Mitch Osmond, and Mauro Cichero will increase the Flamingos chances of converting a set piece opportunity.
Compact Defense: With both teams giving up goals in their past matches, the squads will look to tighten up defensively. If Forward Madison is able to stay compact and communicate effectively, look for Bernd Schipmann and FMFC to pitch another clean sheet in USL League One play.
Previous and Next Match:
The Flamingos come into this match after falling 2-1 to Central Valley Fuego on June 3rd. Next up, Forward Madison will have another quick turn around returning to Breese to face North Carolina FC on Saturday, June 10th, at 7pm CT.