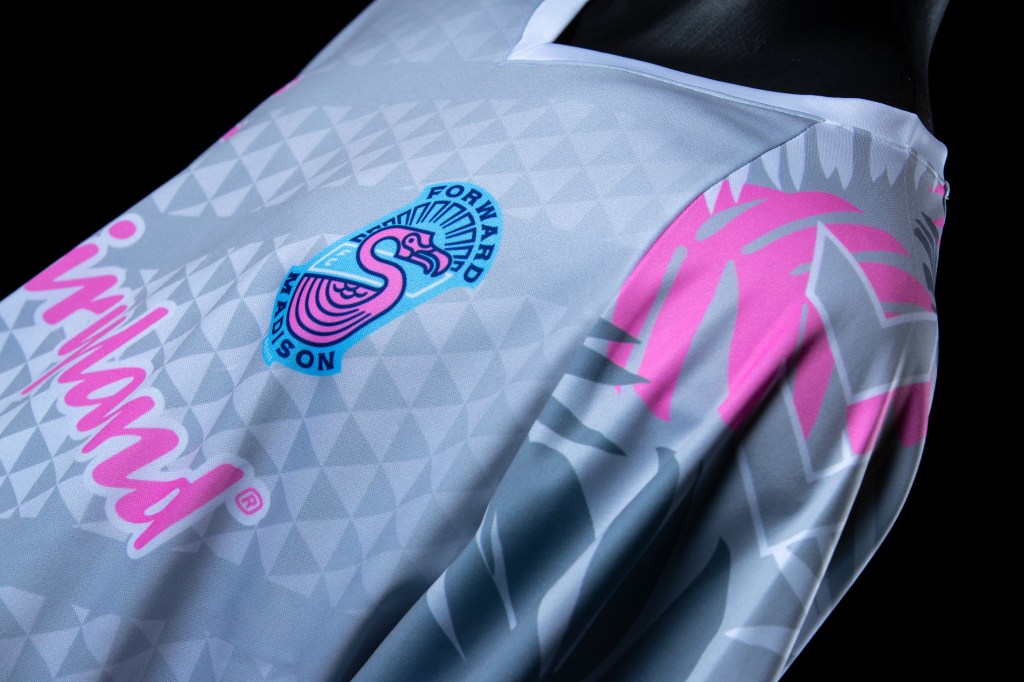 Forward Madison FC is pleased to announce a new partnership with Trek Bicycle and the Trek Stores of Madison, which will establish a redesigned permanent Bike Valet to provide much greater hospitality for all those riding bikes to Forward Madison FC's home matches at Breese Stevens Field. The partnership also makes Trek the official partner of the team's training gear and establishes the soccer club's joining of Trek Store of Madison's annual community Pride Ride honoring Madison's LGBTQIA+ community.
The newly renovated Trek Bike Valet at Breese Stevens Field will open for the 2022 season as an indoor space featuring electric bike charging stations and a tune-up station. Trek Bike Valet will offer free, safe bike storage for those who ride a bike to Forward Madison FC's home matches.
"We are excited to partner with a locally driven brand that has made a tremendous impact on our community," Forward Madison FC Chief Operating Officer and Owner Conor Caloia said.
Forward Madison will join the Trek Stores of Madison in June to co-host Trek's annual Pride Ride—a free community bike ride open to all, which honors Madison's LGBTQIA+ heritage and community. The ride will take place during a Forward Madison FC June home match and end at the Breese Stevens Field before the evening's match.
"We want to help as many people as possible enjoy riding, and we're committed to making cycling easier, safer, and more welcoming. This partnership makes it possible for Forward FC fans to get to the team's matches in a more fun and environmentally sustainable way," said Trek Brand Marketing Director Eric Bjorling. "We want to provide incredible hospitality to anybody who rides a bike and there are few clubs that do hospitality at the level of Forward Madison FC."
Trek will also become the team's official sponsor for the players' training and travel apparel, which will become available to fans at both the team's store and both Trek Stores of Madison. Plans for a Forward Madison FC Cycling Jersey and an addition to the team's training gear are also in the works.