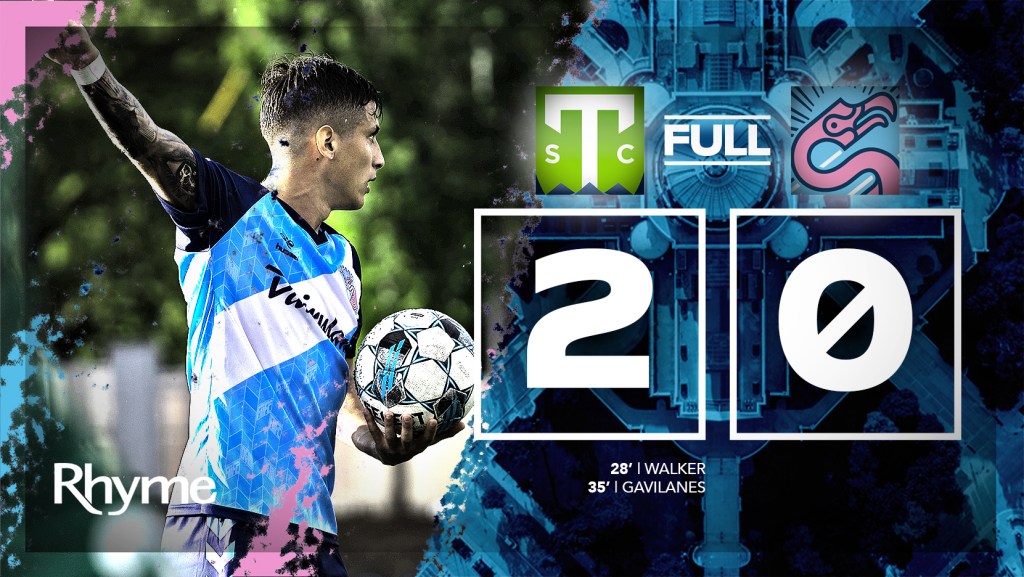 Forward Madison FC made their way down to Greenville SC, for the first time this season for a clash against the Triumph. The match was played at Triumph Stadium at Legacy Early College in West Greenville, South Carolina. FMFC came into the match with a win on the road against a hot Richmond Kickers team where they claimed victory in a 1-0 win, moving the Flamingos into 7th place in the league.
The match started slowly for both sides, with both clubs trying to feel their way into the match. After a couple of chances at the Greenville end of the pitch for the Flamingos, the breakthrough goal came for the hosts off a corner kick. Aaron Walker fired the Triumph into the lead at the 28' mark. The Flamingos fought to try to gain footing into the match, but ultimately gave up a second goal to Greenville in the 35'. The clubs entered halftime with a score of 2-0 Greenville.
The second half started with an abundance of Greenville possession, testing the FMFC backline. The Flamingos stood tall, keeping the deficit at 2 goals much of the second half. FMFC was awarded several free kicks in the Greenville half of the pitch, but were unable to convert those chances into goals. The match ended 2-0 Greenville.
"The way the game went, it's a time for us to go back to basic principles and resolve some things in the locker room," Head Coach Matt Glaeser said. "It's lack of mentality from the group."
Next on the schedule, the Flamingos will take on Charlotte Independence at home on Saturday May 21st. It's Green and Gold Night at Breese Stevens Field, with AJ Dillon on-hand ready to meet and interact with FMFC fans from 6-7:30pm.