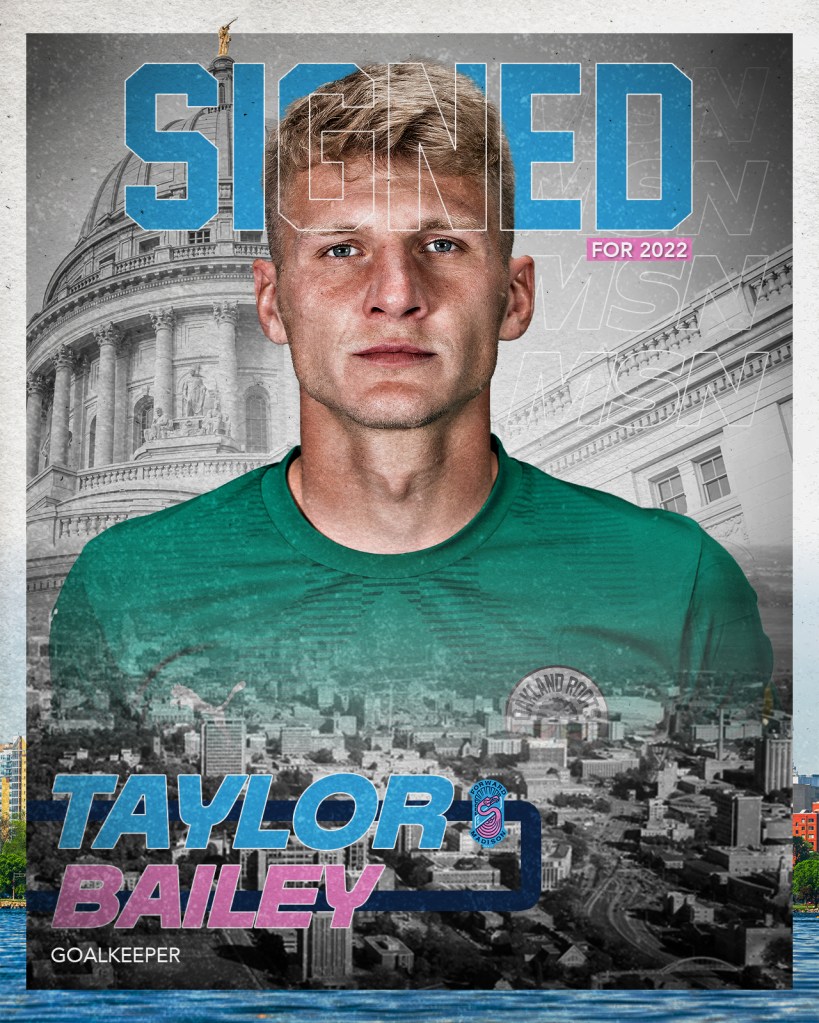 Forward Madison FC have received goalkeeper Taylor Bailey via a season-long loan from the Oakland Roots SC, pending league and federation approval. Bailey, who played for the Roots in the USL Championship, will be available for the Flamingos the rest of the season. The 25-year old will join the Flamingos for the remainder of the 2022 season. Bailey started in three matches for Oakland this season before making his way to Madison. 
The Greenville, Tennessee native started his collegiate playing career with the Nova Southeastern Sharks in 2017. Bailey then ended up at the City College of San Francisco (CCSF), playing with the Ram's men soccer team. While in San Francisco, Bailey spent the summer of 2018 playing with San Francisco City FC of USL League Two. After finishing four years of college soccer, Bailey proceeded to sign with Oakland Roots. 
"He's just a kid that's got good qualities both in the locker room and on the field," Assistant Coach John Pascarella said. "He'll help our team progress forward."
Please join us in welcoming Taylor to Madison!