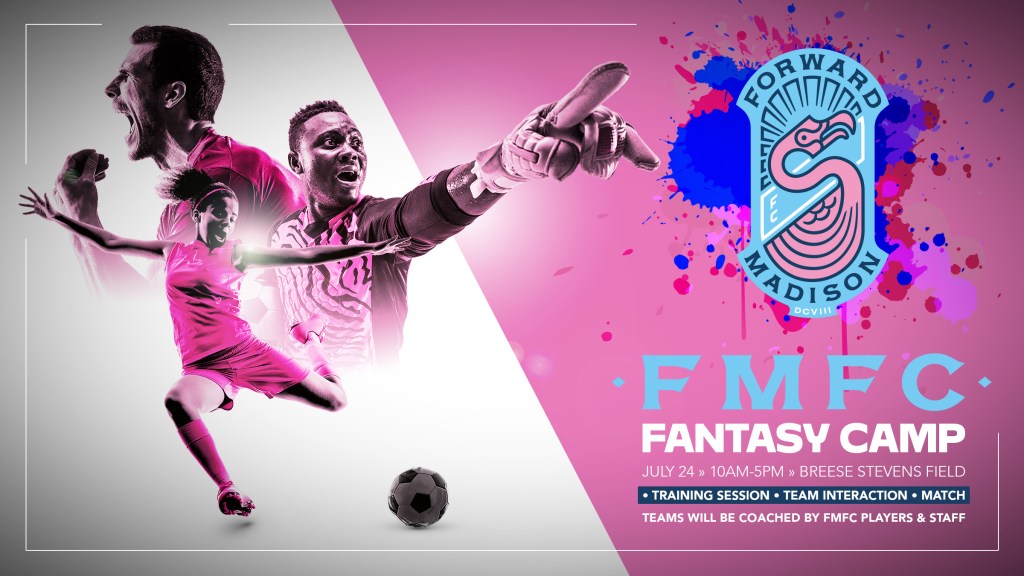 Forward Madison's Fantasy Camp is back for its second year! This year's camp will take place at Breese Stevens Field on July 24th from 10am-4:30pm. The camp is an amazing way to experience firsthand the day to day life of a professional footballer, while also having the opportunity to meet and connect with your fellow 'Mingos. Each camper will receive a customized pINK Kit, FMFC's 2022 Alternate Kit that recently was released.
The camp will start at 10am with a viewing of a FMFC practice (to get your soccer juices flowing), followed by a training session and chalk talk with the Forward Madison coaching staff. The day will be highlighted by competitive matches in the afternoon on the Breese Stevens Field turf. Forward Madison players will be on hand for the day, leading the sessions as well as coaching the teams! Please see below for a full agenda for the day:
10am-11:15am: Watch Practice
11:15am-12pm: Training Session
12:15pm-1pm: Lunch
1pm-1:30pm: Chalk Talk
1:30-2pm: Match Prep
2pm-3:45pm: Soccer Matches
3:45pm-5pm: Happy Hour
Registration will go live on Thursday, June 30th at 10am CT here. The cost to attend the Forward Madison Fantasy Camp is $250 per person.
Contact us at Johnfrehner@bigtopse.com with any questions or concerns.