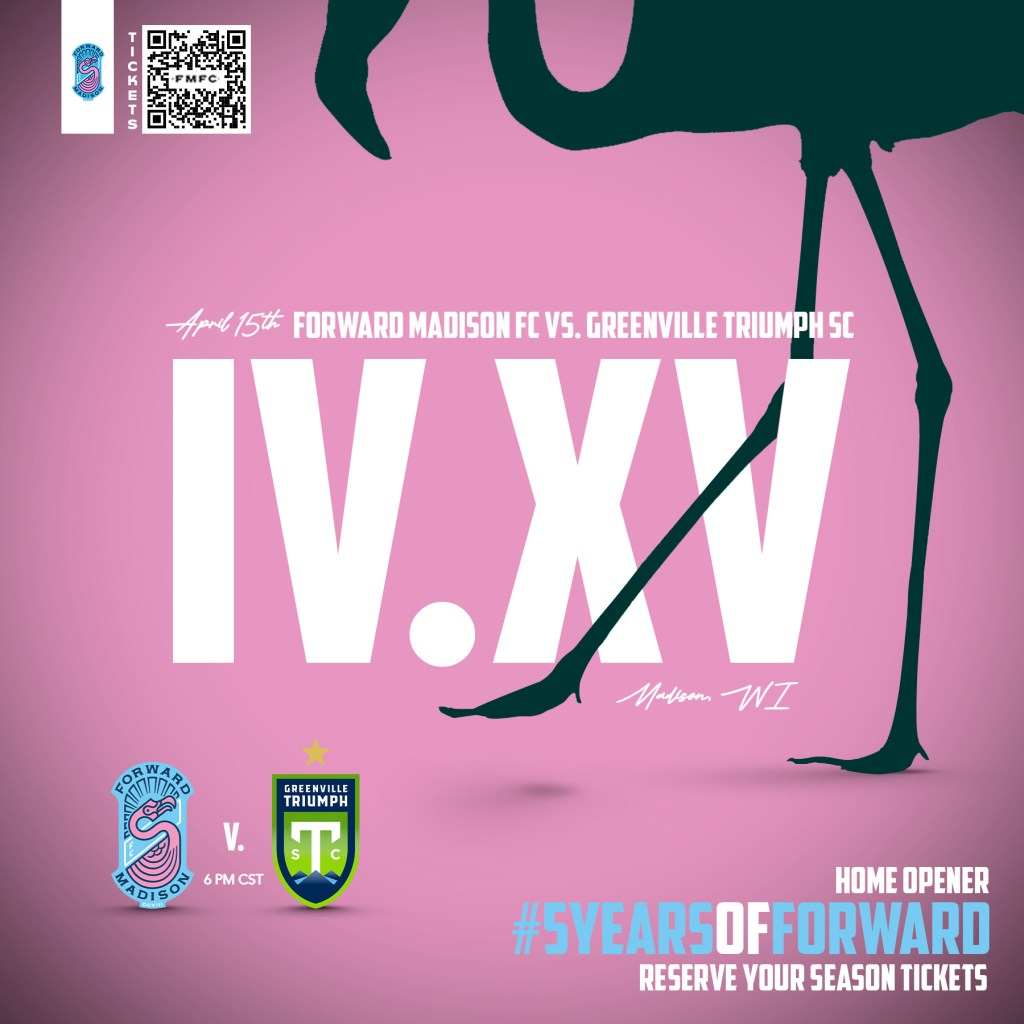 Forward Madison FC opens its 2023 season on Saturday, April 15th at 6pm against USL League One opponent Greenville Triumph SC. The Flamingos enter their fifth year as a club, looking to entertain supporters at historic Breese Stevens Field in downtown Madison.
Head Coach Matt Glaeser returns for his second year with Forward Madison, looking to lead a strong group of players to the USL League One playoffs. FMFC looks to returners Mitch Osmond, Derek Gebhard, and Nazeem Bartman to provide leadership for the squad on and off the pitch. Key additions Stephen Payne, Timmy Mehl, Jacob Crull, and Christian Chaney aim to strengthen the Forward Madison defense and offense through their high-level playing experience.
"2023 is a very important year for Forward Madison," Glaeser said. "Not only is it our fifth season as a club, but it is a season that we intend to continue to build a strong culture here in Madison. We couldn't be more excited for the competitive roster we're building."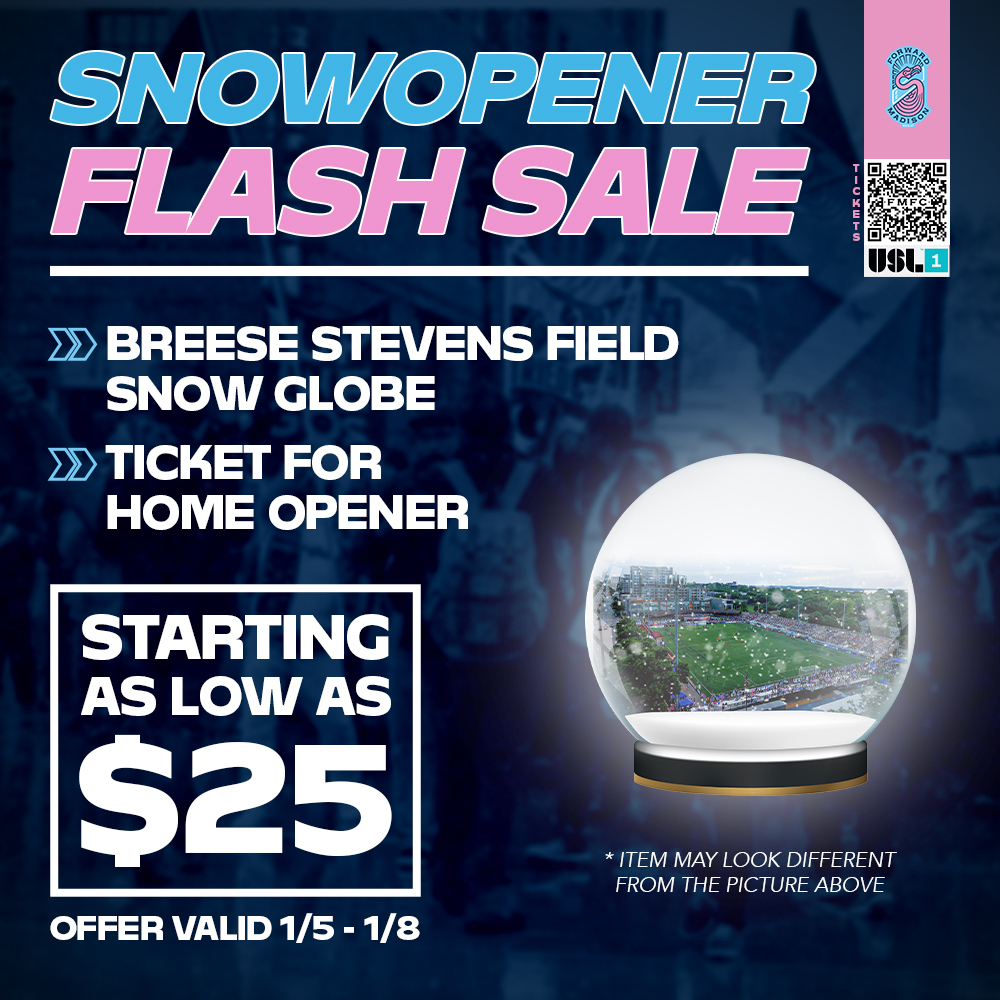 Tickets for the Home Opener are now on sale via the Snowopener ticket package, which pays homage to the snowy first-ever home match for the club back in 2019. This ticket package includes a match ticket as well as a commemorative snow globe that features a replica of Breese Stevens Field. The Snowopener package starts at $25 and can be purchased here.