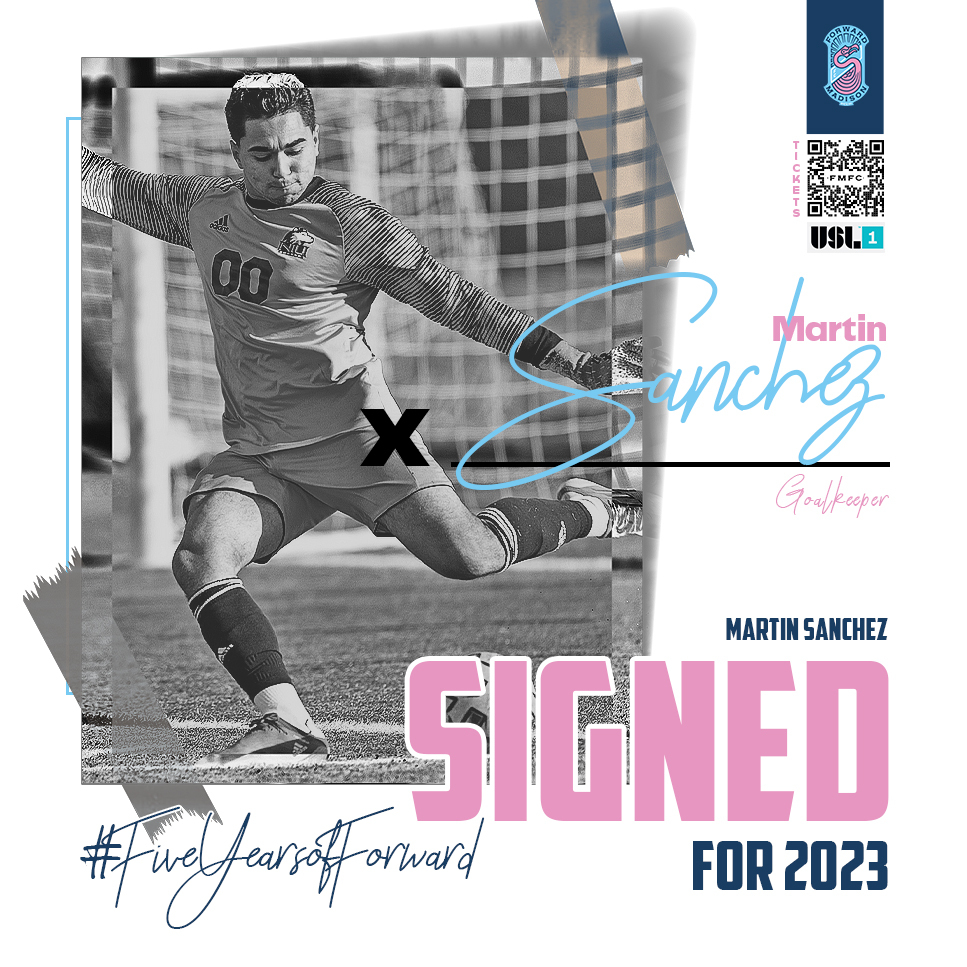 All-MAC First Team's Sanchez Joins FMFC
MADISON, WI: Forward Madison FC has signed Martin Sanchez to a 25 day contract, pending league and federation approval.
Originally from Bloomington, Minnesota, Sanchez was a member of the Minnesota Thunder Academy in the US Soccer Development, appearing in 14 matches for the U-18/19 squad in 2017-18. After committing to Northern Illinois University, Sanchez redshirted his freshman year and went on to make 26 starts in his Sophomore and Junior year, playing a team-high 1,263 minutes in the 2020-21 season.
Sanchez burst into the national spotlight in his senior year when he was named All-Mac First Team, helping the Huskies to a record of 15-3-2. He was one of two players to start all 20 matches, recording eight shutouts in the process (tied for 12th nationally). Sanchez recorded a season-high five saves at Notre Dame and recorded a crucial penalty save in NIU's victory over Oakland in the first round of the 2021 NCAA Tournament.
"Martin is a young, up and coming goalkeeper who was very successful at the collegiate level," Assistant and Goalkeeper Coach John Pascarella said. "We look forward to seeing his development at a pro level."