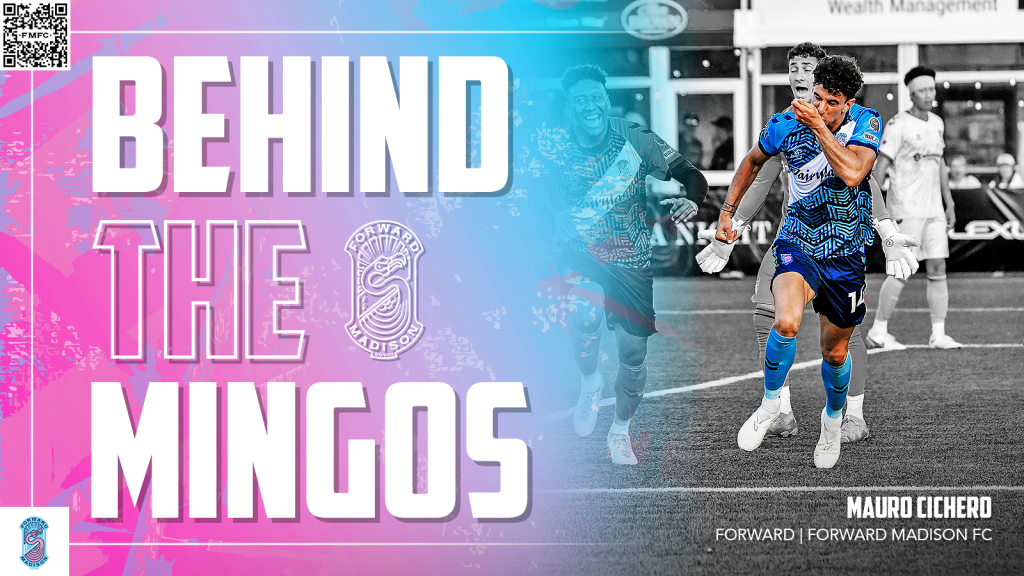 Mauro Cichero has had a soccer career filled with highs and lows that have helped shape him into the player and person he is today. After an eventful childhood that had brought him to Spain for years, he finally returned to the United States where he had to acclimate to the American lifestyle and American soccer again.
"When I moved back to America, I'd say that it was an adjustment getting used to the culture of soccer here compared to in Spain," Cichero stated. "Soccer there is played differently and you train differently. I kind of went through a period where I thought to myself 'do I really want to keep playing soccer once I finish high school?'"
Cichero ended up deciding to continue his soccer playing and pursued a soccer career at the division one collegiate level. After decommitting from Tulsa University, he decided that Southern Methodist University (SMU) would be a better fit for him to advance his skill sets.
"I took a visit to SMU in Dallas and I just fell in love with the school. I really liked the soccer program and the coaches there. I ended up decommitting from Tulsa to go to SMU, which was really a tough phone call to make. Once I got to SMU, I made some great friends. The thing I loved about the program was that we didn't just strive to be really good at soccer, but just to become really good men in general for society, and I feel like I can say that with a lot of pride."
After having such a great experience at SMU, Cichero wanted to bring what he had learned from the program to the professional soccer level. FC Dallas had played against SMU in spring scrimmages, which sparked their interest in Cichero as a player. He took part in the MLS SuperDraft where FC Dallas officially picked him up.
"I tore my ACL a couple games before the season ended so I didn't even know that I was going to get drafted. Luckily I had the opportunity to be with FC Dallas for about a year and a half or so, and it was great."
Once Cichero's time at FC Dallas had concluded, he ended up going on trial with a couple clubs before joining the squad at Charleston Battery and staying for 3 years.
"It was honestly a blessing in disguise. Getting away from family can really make you grow and I had a really good experience there. I really enjoyed the city and the club. They were all just good people there."
After tearing his ACL again during his second season in Charleston, Cichero didn't know what his future held anymore. He had thoughts of being done with soccer and worries that no one would want him anymore. After embracing his recovery process, he stayed with Charleston as a trialist and ended up officially signing with them.
"Injuries teach you a lot about yourself as a person. There were a lot of moments when I was like, 'Well, it's probably over at this point for me.' When you go through two major injuries like that, some teams look at that, and think 'that's not a good sign for him.' It's just a tough recovery but I really embraced the second one. I had great support around me from my family and my friends and those good relationships propelled me to continue working. The following year I came into preseason on trial in Charleston and earned my contract which I was proud of myself for."
The following offseason, Cichero was ready for something new and ended up in Madison. Surrounded by good people and a positive atmosphere, Cichero is fitting right in here in Wisconsin.
"I felt at home from the beginning. The locker room that the staff has worked to put together is very good in terms of personalities, play style, and just people in general. I love to be around good people because that's when I feel I can be the best version of myself, and that's how it feels here. The fans here are also so incredible, I've never experienced anything like this before. Now we're just trying to get back on that track and get some wins for the fans."