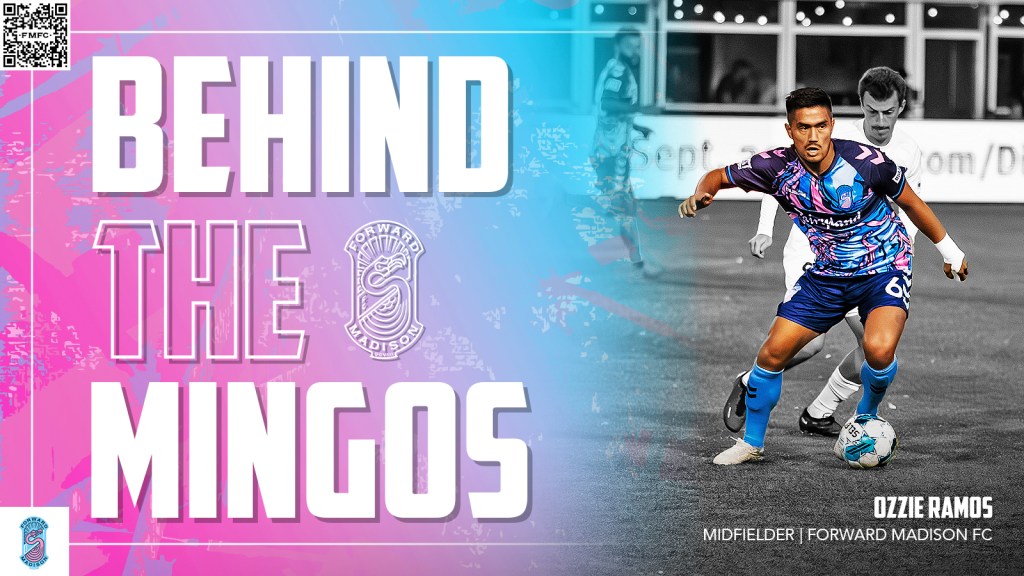 With playoffs right around the corner, every Club has been getting their squads for postseason success. Recently, Forward Madison FC has added some new players to their roster ahead of the final seven games of the 2023 regular season. One of these additions included acquiring Ozzie Ramos, a midfielder from Central Valley Fuego FC. 
"I didn't know if it was going to happen," says Ramos. "But as soon as I heard from my agent that the trade was going through, I was super happy because I know how Madison plays and the environment they and their fans create off the field."
It was a fast turnaround for Ramos. The day after the announcement, he had flown from California and was practicing with his new teammates at Breese Stevens Field. Quickly, Ramos had to adjust to his new surroundings before suiting up for Forward Madison's match against One Knoxville the following night.
"Usually when I'm [at Breese], I play against the team. This time, obviously, I had the backing of the fans and the staff. To be on a good team, you have to be able to adjust, and that's what not only me, but the whole team did on Saturday."
The match ended in a tie, advancing Forward Madison in the standings and giving Ramos his first appearance for the 'Mingos. Now, his goal with his new team: win the championship.
"We have three home games and two away games left, so I want to focus on what's left of the season and try to make the best of it. More importantly, I look to get the team into playoff position and bring a championship here to Madison."
Ramos is playing in his second season in USL League One, and his ability to transition from one end of the field to the other will give Forward Madison a needed boost to close out the season.
Catch Ramos and the rest of the Forward squad on Wednesday, September 20th, as they play Northern Colorado Hailstorm FC at Breese Stevens Field. Tickets for the match can be purchased here.