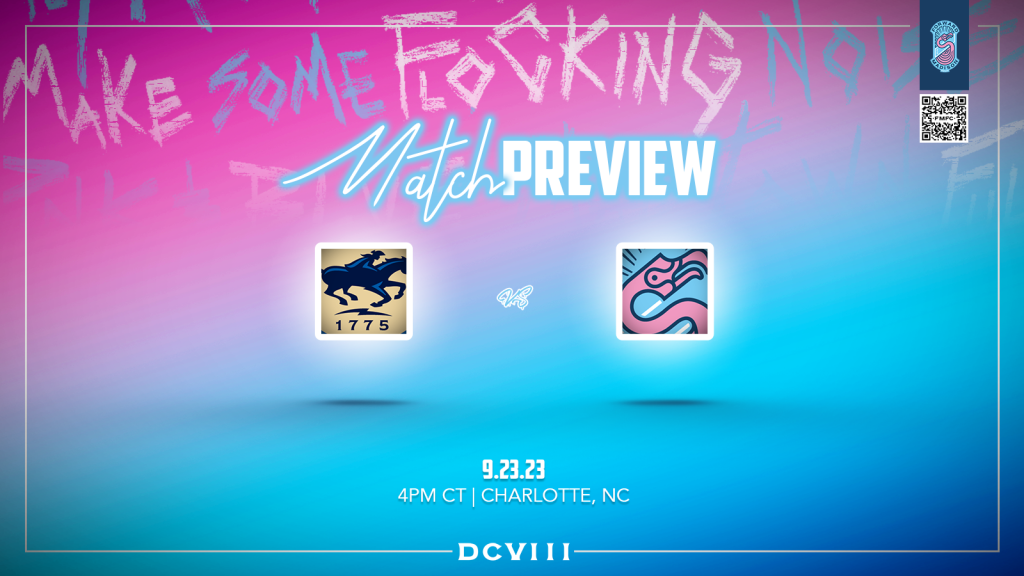 Saturday, September 23rd, 2023; 4pm CT
Location: American Legion Memorial Stadium, Charlotte, North Carolina
Follow @ForwardMSNFC on Twitter for live match updates
With four games left in the 2023 regular season, Forward Madison FC travels to North Carolina to play Charlotte Independence on Saturday, September 23rd. This is a critical game for both squads as it'll determine final positions for playoffs. The match is set to kick off just after 4pm CT and will be available to watch on ESPN+ or in the Forward Club for the Watch Party.
Coaches and USL League One 2023 Records:
Forward Madison FC (11-8-9)
Head Coach: Matt Glaeser
Charlotte Independence (12-8-8)
Head Coach: Mike Jeffries
Key Players to Watch:
Sam Brotherton: Brotherton has started the last four matches in place of an injured Timmy Mehl. In the last four matches, Forward Madison has conceded only one goal. Look for Brotherton to continue to gain minutes as a major part of FMFC's backline.
Derek Gebhard: With FMFC's top goal scorer suspended from the next game, Gebhard will play a more offensive/striker role for the squad. With his speed and crafty footwork, Gebhard will be crucial to a struggling Forward Madison attack.
Bernd Schipmann: Wednesday's match against Northern Colorado was Schipmann's 12th clean sheet, which is the most in USL League One this season. The goalkeeper will need to continue to play well to keep his squad in playoff contention, especially against a Charlotte team that is only two points ahead.
Key Match Up:
FMFC's Frontline vs. Charlotte's Goalkeeper: The Forward Madison attack on Saturday will face Charlotte goalkeeper, Austin Pack. Pack has the most saves in USL League One this year with 102 saves, as well as 8 clean sheets on the season. It will be important for FMFC's frontline to put pressure on him early by taking early shots and creating dangerous chances in the final third.
Key to the Match:
Take Chances Early and Often: With Chaney out of the lineup, Forward Madison will have to find a way to score goals without their leading goalscorer. With a good opposing goalkeeper, FMFC will need to create quality opportunities. Look for Gebhard and Pierree da Silva to lead the attack for the 'Mingos.
Previous and Next Match:
The Flamingos come into this match after a 0-0 draw against Northern Colorado Hailstorm FC. Next up, Forward Madison FC plays Lexington SC at historic Breese Stevens Field on Saturday, September 30th at 5pm CT. Tickets to the match are available here.