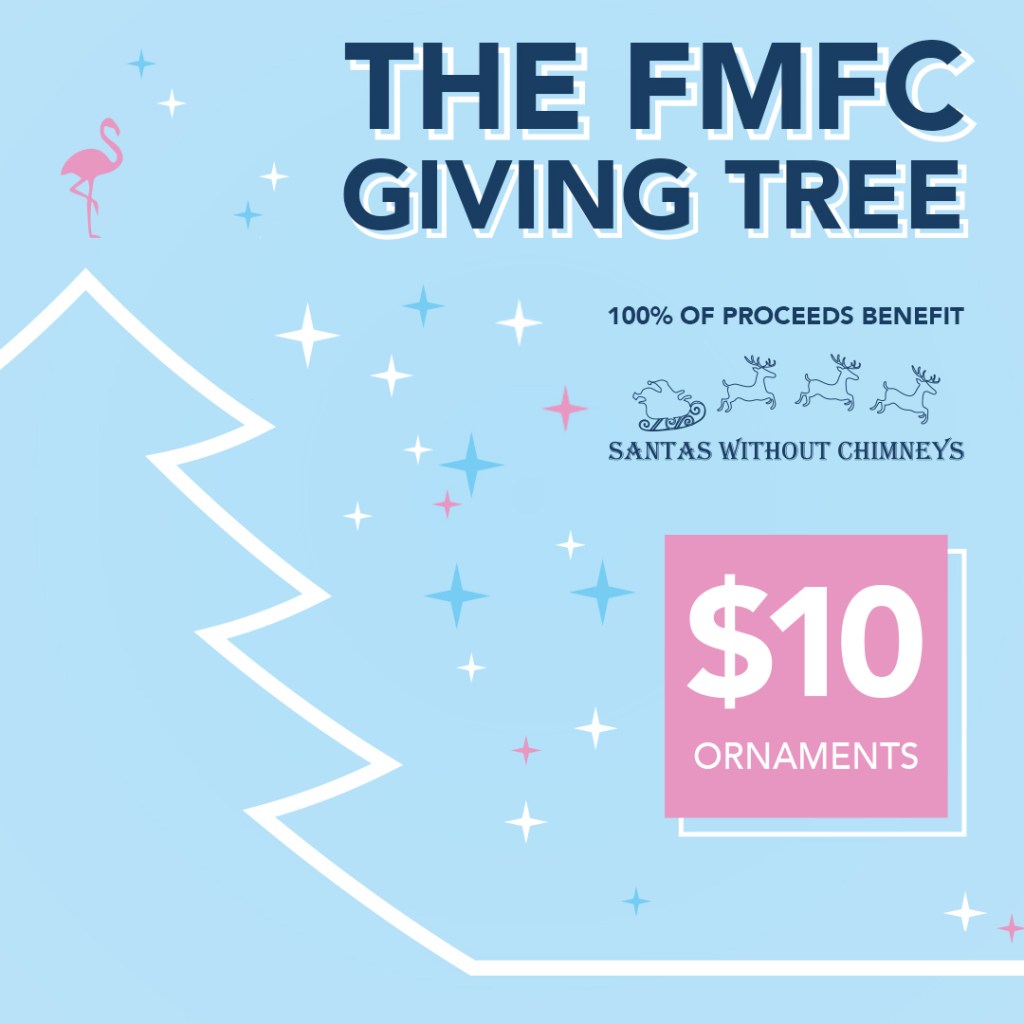 MADISON, WI: Forward Madison will be continuing its annual Giving Tree in the Flamboyance Team Store as a fundraising event to benefit Santas Without Chimneys. From November 13th through December 22nd, there will be $10 flamingo ornaments available for purchase through the Team Store, both in-person and online. Proceeds from the ornaments will be going to the Santas Without Chimneys, and the ornaments will be hung on the tree in the Team Store with the purchaser's name. There will also be donation bins located in the Forward Madison office and Team Store for people to drop off unwrapped toys for Santas Without Chimneys.
Those who donate toys or purchase an ornament will receive 15% off their orders in the Team Store as a token of appreciation.
In addition, the Team Store will be open on November 28th from 2pm-7pm for Giving Tuesday. If customers bring in unwrapped toys with a suggested value of $15 or more, they will receive a free Flock Ticket to a select 2024 Forward Madison home game.
"We're thrilled to help support Santas Without Chimneys efforts for their 2023 season," said Retail Operations Manager Alyssa Bruce. "Fan support of this initiative will provide gifts and support during the holiday season for homeless youth in our community"
Santas Without Chimneys is a secular, entirely volunteer-run nonprofit that works with schools and social workers to provide holiday gifts to homeless and highly mobile children and youth in the Madison area. If you would like to help or sponsor a child or family, please fill out their volunteer form.