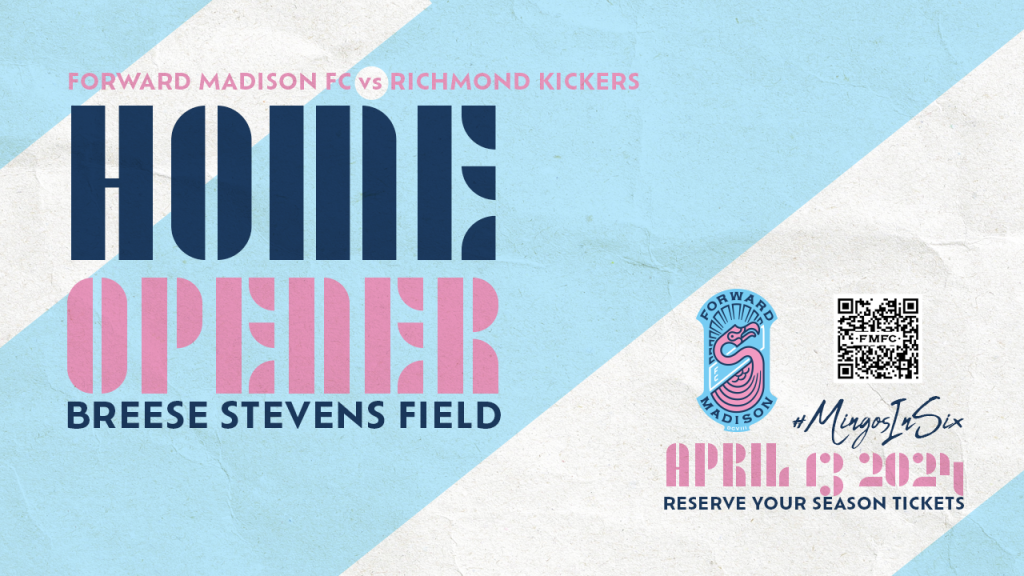 MADISON, WI: Forward Madison FC and USL League One have announced the Home Openers for the 2024 season. This will mark USL League One's sixth year, following its founding in 2019. The League will welcome expansion club Spokane Velocity FC bringing the total number of teams in 2024 to 12.
The 'Mingos will play their first home match of the season on Saturday, April 13th against Henny Derby rivals, Richmond Kickers. Last year, Forward Madison went 3-0 against the Kickers, and they'll look to continue their unbeaten streak at Breese Stevens Field in April. The time of the match will be determined at a later date.
Season tickets for the 2024 Forward Madison season are on sale now. Secure your seats to every match, including the Home Opener, here.