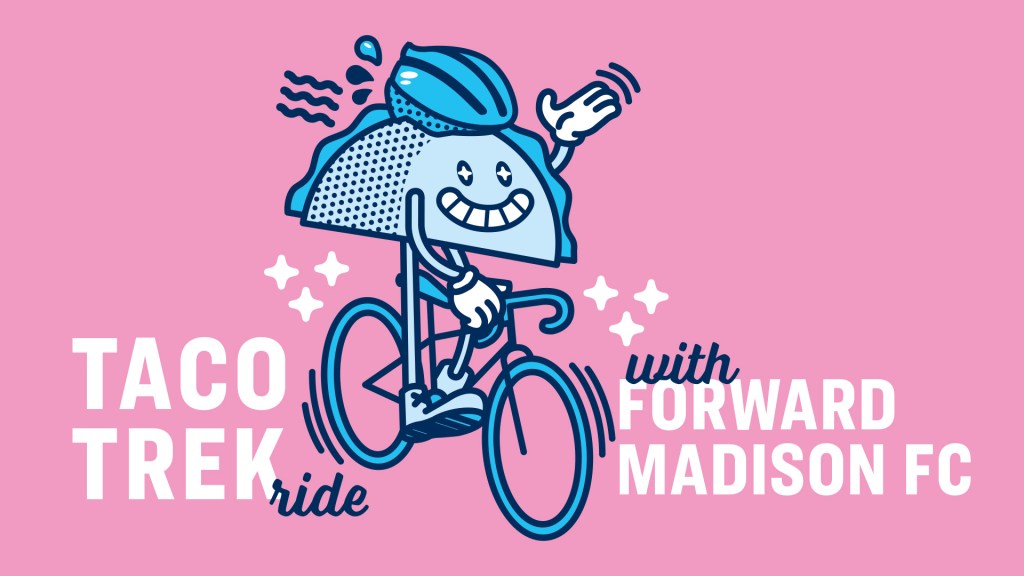 Forward Madison FC and Trek Bicycle have teamed up to put on the Taco Trek Ride before the Forward Madison FC match on September 24th. This event will be highlighted by a family-friendly bike ride around Madison (approximately 4.5 miles in length) that will start and end at historic Breese Stevens Field. The ride itself is a perfect ride for bikers young and old, experienced or casual. After the ride, participants will be able to enjoy unlimited tacos and beverages, including a wide variety of beer, from 5-6pm inside Breese Stevens Field.
The Taco Trek Ride is $30, which includes a ticket to the Forward Madison match that night beginning at 7pm. Please see below for a complete schedule of the Ride:
3:30pm-4:00pm: Registration at Breese Stevens Field Gate 4
4:00pm: Ride departs from Breese Stevens Field
5:00pm: Ride returns to Breese Stevens Field
5:00-6:00pm: Unlimited tacos and beverages inside Breese Stevens Field
Taco Trek Ride participants will have select bike parking available for free during the Forward Madison match, where they can be assured that their bike will be monitored and stored in a safe manner.
Please note, the tacos come gluten-free. There will be vegan option available for tacos as well!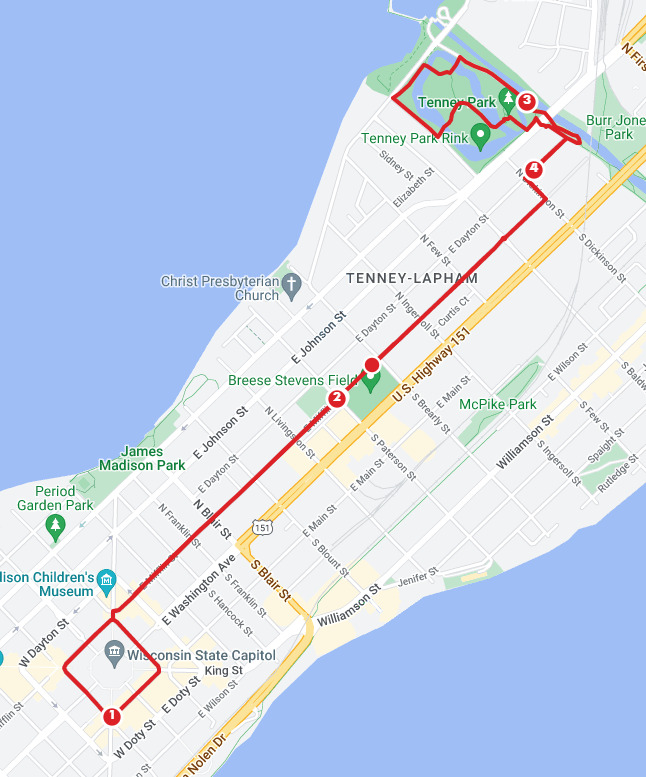 Ride Map: https://ridewithgps.com/routes/40914814