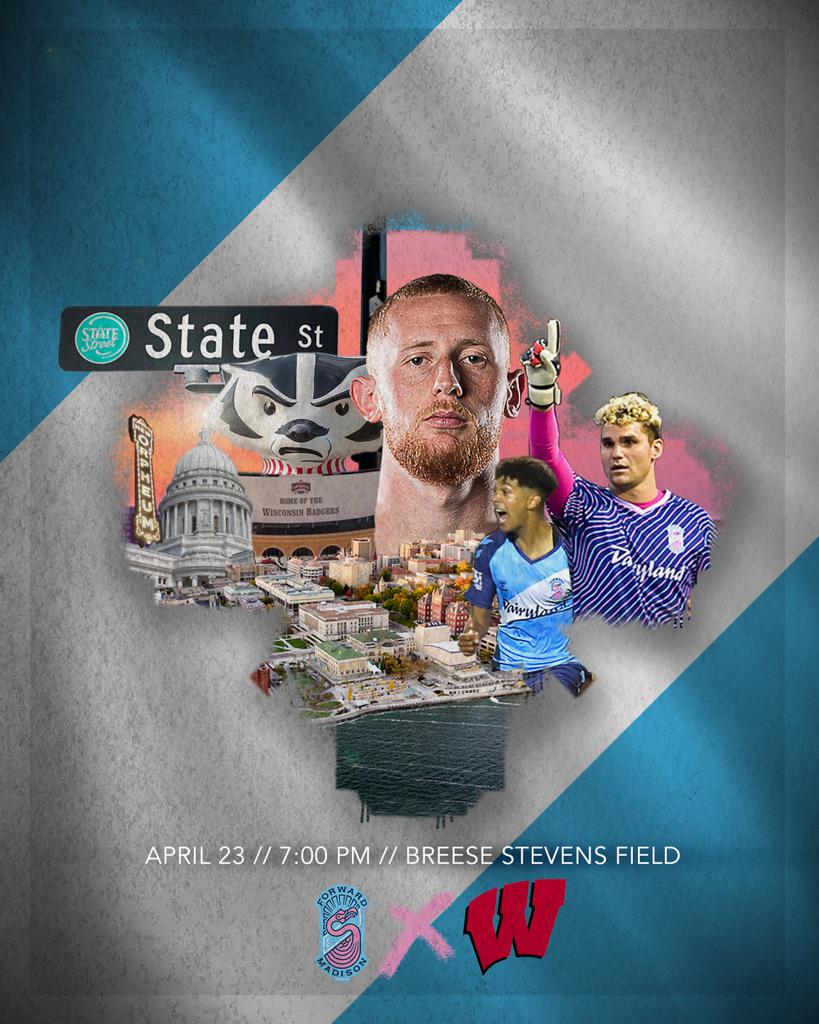 Madison's most thrilling rivalry between Forward Madison FC and the UW-Madison Men's Soccer team is set to take place this April. Forward Madison FC will host the 4th annual "Battle for Madison" match at Breese Stevens Field on Saturday, April 23rd at 7pm CT.
Single-game tickets will go on sale in the beginning of March, while season ticket holders will have the game automatically included in their 2022 packages.
This match will be the fourth contest between the teams since their first meeting in April of 2019, where the Flamingos pulled out a 2-0 win over the Badgers. Most recently, the squads drew 1-1 in a weather-delayed match in 2021.
The game will hold extra significance for FMFC Assistant Coach Jim Launder, who coached the Badgers from 1982 until 1996. Launder coached the Badgers to their first national championship in 1995.